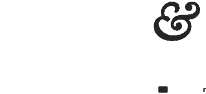 Success Story
Justin Kemperman
Shine Armor
Course: Start & Scale Your Online Store
After learning the principles of branding and customer experience-building, serial entrepreneur (and 18 year old) Justin launched a car care business to over $9 million in sales.
JOIN THE FREE
MASTERCLASS
ABOUT
JUSTIN
Justin and his business partner had successfully sold products before, bringing in millions in sales. But even though they were marketing and e-commerce experts, they knew they needed to learn more about branding and customer experience before they could build a brand that would last.
HOW HE USED
START & SCALE
By investing themselves in the modules on branding, they learned how to create something that would resonate with their ideal clients and keep them returning with smiles on their faces.
RESULTS
Since launching Shine Armor in Fall 2018, Justin's business has made over $6 million in sales through Shopify and their products are ranked #13 in Amazon's automotive category.
Watch JUSTIN'S
testimonial

:
MEET
JUSTIN
At only 18 years old, Justin is no stranger to the world of entrepreneurship.
"Before I took the course, I was a hustler."
He and his business partner, Brandon, had successfully launched and sold several one-off products, bringing in millions of dollars in revenue. But, despite their knowledge in marketing and driving e-commerce sales, they wanted to learn how to build a brand and create an excellent customer experience that would turn one-off buyers into a community of fans.
So, they decided to give Start & Scale a shot.
Through the course, Justin learned the principles of building a brand identity that has depth and appeals to his ideal customers. He also learned how to find suppliers who would help him to achieve his goals.
Using what he learned through Start & Scale, Justin launched Shine Armor with an all-in-one car cleaning product to astounding success. And since launch in Fall 2018, Justin's business has made over $6 million in Shopify sales and ranks #13 out of all automotive products on Amazon.
But he feels his greatest success was the ability to launch a brand with impact.
"We have customers that are just raving fans at this point, who are just buying again and again from us. Some people have ordered 12 orders in the past few months just because they love our products and love everything we're about."
Justin has launched other brands using what he learned through Start & Scale and he looks forward to launching more soon.
Foundr Magazine. Learn from some of the greatest entrepreneurs of our generation.
JOIN START AND SCALE TODAY
Start and Scale Your Online Store is your step-by-step program to starting and running a profitable online store.
Taking you through Gretta's tried, tested and proven framework for ecommerce sales.
Enroll Now