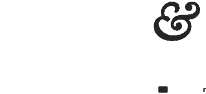 Success Story
Jennifer Abernathy
Axcess Athletics
Course: Start & Scale Your Online Store
Although she had no previous experience with funding or launching a product, Jennifer used the Start & Scale method to fully crowdfund her athletic legging in only five days. She raised nearly $10,000, surpassing her goal by $3,500.
JOIN THE FREE
MASTERCLASS
ABOUT
JENNIFER
Jennifer was a clothing designer with a prototype for a new kind of fully zip-off athletic legging, but although she had validated her idea, she had no idea what to do next.
HOW SHE USED
START & SCALE
By focusing on the modules centered on the pre-launch phase, Jennifer first built up a 400-strong email list to which she launched a Kickstarter for her product.
RESULTS
Crowdfunding can take a long time to build traction and can stagnate partway to the goal. Jennifer's Kickstarter, however, reached its $6,500 goal in just five days.
Watch Jennifer's
testimonial

:
MEET JENNIFER
Jennifer had a prototype and was absolutely sure that she had a must-have new product on her hands. She knew she wanted to launch a Kickstarter to fund her project, but with no experience in launching a business, she wasn't sure what next steps she should take to ensure its success.
So, when she came across a Facebook ad for the Start & Scale course, she decided to check out the introductory video to find out more. Jennifer says that, even while watching the free intro video, she found herself constantly grabbing for a pen and paper to make notes.
When the video concluded, her path forward became clear. Jennifer reasoned that if she had gained this much insight before she'd even paid a dime for the course, she had to see what was behind the paywall.
When she joined Start & Scale, she immediately skipped ahead to the module on the pre-launch process, noting the importance of building an email list and how to do it effectively, but she soon circled back to the earlier modules to learn things she had missed while creating her product.
"I would definitely recommend to a friend or foe and tell them just to make sure that they're going through every single module step-by-step and really taking time to implement everything, because if you don't you're missing steps that could get you to that finish line."
Jennifer says that the most important thing the course gave her was a clear path to success.
Before the course, she didn't have a single person on her email list. After completing the course, she dove into creating one, and in just 30 days, she had over 400 people on her list. When the time came to launch her Kickstarter, she sent the link to her email list and within five days, her leggings were fully funded.
In fact, although her goal was $6,500, she raised nearly $10,000.
Jennifer says that the clarity and structure the course gave her made all the difference.
"We all have all these ideas and it's kind of like a brainstorm of everything you think that you should do to be successful, but Start & Scale actually lays it out step-by-step and gives you options of trial-and-error so that you're not just shooting in the dark with all these things."
If option A didn't work, she knew she could try option B. And if that didn't work, she had options C through Z to rely on. This gave her confidence in her pre-launch, and she looks forward to redoing the modules on launching when the time comes for her to fully launch Axcess, sharing her creation with the world.
Foundr Magazine. Learn from some of the greatest entrepreneurs of our generation.
JOIN START AND SCALE TODAY
Start and Scale Your Online Store is your step-by-step program to starting and running a profitable online store.
Taking you through Gretta's tried, tested and proven framework for ecommerce sales.
Enroll Now