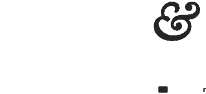 Success Story
Patrick Wallet
Nicolas Wallet
Course: Start & Scale Your Online Store
Patrick Wallet was a business intelligence consultant who journeyed from no business idea at all to a fully launched e-commerce store in just three months.
JOIN THE FREE
MASTERCLASS
ABOUT
PATRICK
Patrick wanted to exit the consulting game and launch an e-commerce store of his own that could carry him into the future. The only problem was that he had no idea what he wanted to sell.
HOW HE USED
START & SCALE
The course helped him to nail down a business idea he is passionate about, turn it into a reality and launch the fully-formed business.
RESULTS
In just three months, Patrick was able to create and launch his own business.
Watch Patrick's
testimonial

:
MEET PATRICK
Patrick Wallet, a husband and father of three, was tired of trading his hours for money.
He worked as a business intelligence consultant but wanted to build something of his own that could take him into the future while also freeing him up to enjoy life more. So, when he learned about the Start & Scale course through the Foundr podcast, he decided to give it a try.
When he began the course, Patrick had no idea what he wanted to create. But through the course's first lessons on finding an idea, he made a list of all the products he felt passionate about and eventually landed on a Swiss made watch brand inspired by supercars.
Patrick says that the course walked him step-by-step through the process of fine-tuning his idea, finding a manufacturer, designing the packaging and so much more.
"In the course, it's all sorted out for you so you can follow the steps. It's like a roadmap, you don't have to find it out for yourself"
He also turned to the private Facebook group for feedback on his watch designs.
Patrick says that, while he believes he would have eventually launched his watch brand even without the course, Start & Scale helped him to do it swiftly and correctly the first time through.
"You just have to start. You just have to take action."
Three months after enrolling in the course, Patrick launched his business Nicolas Wallet, and after only three weeks since launch day, he is excited by the number of visitors he has been getting to his website and plans to begin a collaboration with Instagram influencers soon.
Foundr Magazine. Learn from some of the greatest entrepreneurs of our generation.
JOIN START AND SCALE TODAY
Start and Scale Your Online Store is your step-by-step program to starting and running a profitable online store.
Taking you through Gretta's tried, tested and proven framework for ecommerce sales.
Enroll Now