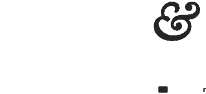 Success Story
Ebyan Noor
Butter Skin
Course: Start & Scale Your Online Store
After a discouraging first launch, Start & Scale helped Ebyan refocus her brand, build community and bring in her first ever repeat customers.
JOIN THE FREE
MASTERCLASS
ABOUT
EBYAN
Ebyan's first attempt to launch a beauty brand for the underrepresented struggled to gain traction. Discouraged but unwilling to give up, she wanted to give her business a second shot but wasn't sure how to make it a success.
HOW SHE USED
START & SCALE
The course helped Ebyan totally reframe the goal of her business, refine her target audience and build a brand that truly served those she cared for most.
RESULTS
Ebyan is excited by the prospect of focusing on hyperpigmentation in diverse skin tones, but even before her new products, she has seen her first ever repeat customers.
Watch Ebyan's
testimonial

:
MEET
EBYAN
Ebyan had a heart for serving the underserved in the beauty space.
So, in 2016, she launched a skincare brand for underrepresented women called Butter Skin. The only problem, Ebyan says, is that she "jumped into business" without someone guiding her through the process step-by-step.
Because of this, she struggled to gain traction, and by the end of 2016, she'd put the business on hold.
But at the end of 2017, she met someone on social media who had been through the Start & Scale course, and he encouraged her to dive in and give her business another try.
In early 2018, she decided to give it a go.
Through the course, she realized she needed to define her customer persona and nail down her niche, and Start & Scale led her through that process.
"There was really no foundation. There was no plan. With the course, it's very comprehensive. I was able to identify what sets me apart from this business and who my niche audience is."
Ebyan now plans to hone in on products the correct hyperpigmentation in diverse skin tones. But even before she's put her new products in place, her new approach to branding and social media marketing has brought in her first repeat customers. She's also noticed a new sense of engagement in her email newsletter and Instagram community.
"I wish I had this when I first started! It would have made a lot of things easier."
Foundr Magazine. Learn from some of the greatest entrepreneurs of our generation.
JOIN START AND SCALE TODAY
Start and Scale Your Online Store is your step-by-step program to starting and running a profitable online store.
Taking you through Gretta's tried, tested and proven framework for ecommerce sales.
Enroll Now