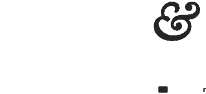 Success Story
Christine Keeling
Long Haul Spa
Course: Start & Scale Your Online Store
Christine, a 56-year-old tech executive who was searching for a new career path, traveled from having an idea to launching a business selling physical products in less than a year.
JOIN THE FREE
MASTERCLASS
ABOUT
CHRISTINE
Christine wanted to launch an e-commerce store, but with no social media presence or experience selling physical products online, she knew she would need a guide.
HOW SHE USED
START & SCALE
The social media newbie found the modules on online advertising and social media to be extremely helpful. It walked her through the creation of her website and the launch of her social media platform.
RESULTS
After feeling like her idea would forever remain just that, Christine has now successfully launched her business, received positive press and her product will soon be appearing in airports.
Watch CHRISTINE'S
testimonial

:
MEET
CHRISTINE
Christine was an experienced tech executive with an MBA who traveled the world for her job. Everything seemed to be going perfectly, but when a car accident made travel more difficult, she found herself hunting for a new career path.
She had always struggled to find products that enabled her to walk off a 16-hour flight and into the boardroom, so she decided to create them herself. But she knew she'd need help.
"Because I have been selling services or software for so long, selling a physical product was very different for me. And even though I have an MBA, everything has changed since I graduated from university."
She had never invested herself in social media, and she didn't know anything about selling physical products online. So she decided to give Start & Scale a try.
"I'm 56 years old. I've never been a social media type of person, so for me, Start & Scale was almost like going to kindergarten. Except it was at a university level, so it was terrifying."
But Christine says that the course helped her conquer her fear by walking her step-by-step through the entire process in a logical, coherent and actionable way, enabling her to turn her idea into a successfully launched business, Long Haul Spa.
"As I needed to know something, there it was!"
Christine is currently working to introduce her products into airport shops, and she will soon be launching a line of products for men. And with the positive press Long Haul Spa has recently received, Christine's business is sure to soar.
Foundr Magazine. Learn from some of the greatest entrepreneurs of our generation.
JOIN START AND SCALE TODAY
Start and Scale Your Online Store is your step-by-step program to starting and running a profitable online store.
Taking you through Gretta's tried, tested and proven framework for ecommerce sales.
Enroll Now