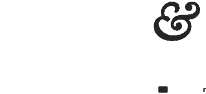 Success Story
Tiemoko Diarra
Tendance Wear
Course: Start & Scale Your Online Store
In less than a year, Tiemoko transformed an idea into a fully fledged business with 63,000 Instagram followers and, in just a few weeks since launch, over $1,000 in sales.
JOIN THE FREE
MASTERCLASS
ABOUT
TIEMOKO
Tiemoko is a Mali native who moved to California 19 years ago. He wanted to create a business that celebrated the culture and fabrics of his home country but didn't know the first thing about launching a business.
HOW HE USED
START & SCALE
Following each module step-by-step, Tiemoko dove into "entrepreneur school." He devoured knowledge about manufacturing, social media, fabrics and even visited manufacturers overseas to learn more.
RESULTS
Through his efforts on social media, he grew an avid Instagram following 63,000-strong, and in just a few weeks post-launch, he has made over $1,000 in sales.
Watch Tiemoko's
testimonial

:
MEET TIEMOKO
Tiemoko moved from Mali to California 19 years ago, and when he was offered a job in the United States after graduation, he decided to stay. But he still visited home every other year, and each time he did he returned with beautiful clothes that he didn't feel like he could wear on a daily basis in California.
He wanted to find a way to celebrate the fabric of his home country in a new way, but he wasn't sure how.
"I always had this idea somewhere in my mind, but there was nothing that I could do with it up until about 12 months ago when I came across Start & Scale. So that was probably the best thing that happened to me."
Using Start & Scale, Tiemoko walked through each step in the process of launching a business, from conceptualization to design, manufacturing to advertising. He even traveled abroad to meet and learn more from manufacturers.
Through the combination of what he learned through the course and the connections he formed through the course Facebook group, Tiemoko says he feels like he just graduated from "entrepreneur school." And after his "graduation," Tendance Wear, a line of bags made in fabrics reminiscent of those from Mali, was born.
"They always say that most people go to the grave with ideas. I just wish that all of them had access to Start & Scale."
Using the techniques he learned in the course, he launched an Instagram and grew it from nothing to 63,000 highly-engaged followers.
He used the time since taking the course to continue building his following and since launching his business, Tendance Wear, has already made over $1,000. With so many new things in the pipeline, he sees massive growth in the near future.
"Not only you do get the knowledge you learn from Gretta herself, who did so great in so many companies, but now you are also in the middle of this network with so many thousands of people who … have all those ideas that can help you. It is really priceless and I would recommend this to anybody."
Foundr Magazine. Learn from some of the greatest entrepreneurs of our generation.
JOIN START AND SCALE TODAY
Start and Scale Your Online Store is your step-by-step program to starting and running a profitable online store.
Taking you through Gretta's tried, tested and proven framework for ecommerce sales.
Enroll Now