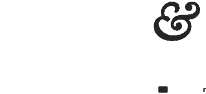 Success Story
Erin Schmidt
Bella Vida Santa Barbara
Course: Start & Scale Your Online Store
After years of job hopping and dreaming of launching a business of her own, Erin finally turned her dream into a reality with the launch of Bella Vida Santa Barbara.
JOIN THE FREE
MASTERCLASS
ABOUT
ERIN
As someone who had dabbled in the entrepreneurial space before, Erin knew she wanted to launch an ecommerce business but needed help. Based in California, Erin decided to launch her own clean skincare range named Bella Vida Santa Barbara.
HOW SHE USED
START & SCALE
The Start And Scale course helped Erin to find a business idea that she was passionate about, skincare, and provide her with the right framework to ensure a smooth launch. She also benefited from Gretta's step-by-step approach to working with influencers, manufacturers, and finding her brand's true purpose.
RESULTS
Bella Vida Santa Barbara is now a known brand amongst the skincare community, and has been featured in several international magazines including British Vogue, and is stocked in several large cosmetics and skincare chains and beauty boxes.
Watch ERIN'S
testimonial

:
MEET ERIN
Erin worked as a speech pathologist, financial advisor and even ran her own dropshipping business selling vegan clothing items to women. But she had also wanted to launch a luxury brand of her own.
She'd spent years attending conferences led by high-profile entrepreneurs and devoured all kinds of information on what it takes to start a business, but it wasn't until she found Start & Scale that she discovered what she actually wanted to do…and how to do it.
During the course module on finding a business idea, Erin decided she wanted to launch an organic, cruelty-free skincare brand with a sustainable twist.
Start & Scale helped her firm up her idea for Bella Vida Santa Barbara, taught her how to create physical products, and walked her through how to create a successful online marketing plan. Erin says that she loved the way the course really delved deeply into each topic rather than offering surface-level information.
She also got a lot of helpful feedback from the Start & Scale Facebook group that motivated her to keep going.
On April 4th, Erin officially launched her business, turning her long-time dream into a reality.
"I don't know that I ever would have created it if I hadn't gone through this course."
Since launch, she's brought in several hundred dollars in revenue and been approached by Glamour Magazine UK to feature her product. She's also working with a marketing agency to promote her products to high-end retailers and building wholesale deals with local shops.
Foundr Magazine. Learn from some of the greatest entrepreneurs of our generation.
JOIN START AND SCALE TODAY
Start and Scale Your Online Store is your step-by-step program to starting and running a profitable online store.
Taking you through Gretta's tried, tested and proven framework for ecommerce sales.
Enroll Now