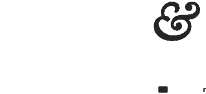 Success Story
Courtney Dransfield
Curlewis
Course: Start & Scale Your Online Store
After dreaming of launching a plus-sized clothing brand since she was 17 years old, Courtney has now successfully launched her business to resounding praise from others within her industry and brought in $3,000 in sales.
JOIN THE FREE
MASTERCLASS
ABOUT
COURTNEY
Courtney always wanted to launch a clothing brand, but with a busy day job and a hectic life, she didn't know if she'd be able to turn her dream into a reality.
HOW SHE USED
START & SCALE
Grateful for the accountability of the course, Courtney was guided through each step in the journey to launch, learning how to market online, work with suppliers and successfully manage her own business.
RESULTS
After just six weeks in business, Courtney has made $3,000 in sales, and she has been contacted by models, publications and other designers who are excited about her brand.
Watch COURTNEY'S
testimonial

:
MEET
COURTNEY
Courtney had been dreaming of launching her own plus-sized fashion label since she was 17 years old. But with a day job and a wedding to plan, it felt like her dream was too impossible to make a reality.
Before discovering the Start & Scale course, Courtney had begun contacting sample makers for her designs, but although she'd dedicated six months of work into the beginning stages of her business, she says she was "sort of flailing."
So, when she came across an ad for Start & Scale, she thought it might be just the support and motivation she needed. She says that the course helped keep her accountable as she moved through each module and that it encouraged her to keep going when she felt discouraged.
And when she came up against a challenge she'd never faced before and was unsure how to move forward, the course offered her a solution in the form of templates for supplier emails and tips and tricks for social media marketing.
"I don't know if I would be at this point right now if I hadn't had the Start & Scale platform and curriculum to have me go through X, Y and Z things to help me get to the launch point."
Six months ago, Courtney didn't know if she would ever launch her dream business, and today she runs it.
After just six weeks post-launch, Courtney's brand, Curlewis, has already brought in $3,000 in sales and a flood of positive feedback from others in the industry. She's also been contacted by some within the plus-sized modeling industry who love her designs, and she has even had a conversation with the editor of Elle Magazine.
Foundr Magazine. Learn from some of the greatest entrepreneurs of our generation.
JOIN START AND SCALE TODAY
Start and Scale Your Online Store is your step-by-step program to starting and running a profitable online store.
Taking you through Gretta's tried, tested and proven framework for ecommerce sales.
Enroll Now