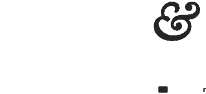 Success Story
Tyme & Sharnna
The Recovery Pack
Course: Start & Scale Your Online Store
In just six months, Tyme and Sharnna, a couple in the thick of planning a wedding, went from no business idea to launch day.
JOIN THE FREE
MASTERCLASS
ABOUT
TYME & SHARNNA
Tyme and Sharnna wanted to build a life that gave them the freedom to start a family, and they knew launching an e-commerce business of their own would be the perfect avenue. But with no experience and no business idea, they didn't know how to turn their dreams into a reality.
HOW THEY USED
START & SCALE
Led by the course, they tapped into a pain point of their own, designed a product to address it and built up an engaged community who identified deeply with their mission.
RESULTS
Many businesses launch to crickets, but in The Recovery Pack's first weekend of business, Tyme and Sharnna brought in $2,000 in sales.
Watch Tyme & Sharnna's
testimonial

:
MEET TYME & SHARNNA
When Tyme proposed to Sharnna and their future together became more real than ever before, they began thinking seriously about what they wanted it to look like. With demanding full time jobs, they wondered whether their priority to start a family meant they needed to make some changes in preparation for children.
Although neither of them had ever started a business, the couple shared a passion for entrepreneurship, and they believed that, by putting this passion to work, they could build the life they wanted.
The only problem was that they didn't know what they wanted to sell.
Luckily for them, they came across the Start & Scale course in September 2018.
Guided by the course's discussion of pain points, the pair designed a product that would help Tyme, a footballer, recover quickly after intense physical activity. And using the Start & Scale approach to social media marketing, they soon built up an avid Instagram following with a pain point similar to their own.
"We were very nervous going into our launch. We had doubt, as a lot of people would, but once we launched, it was having that breath at the end thinking, 'Wow, we actually can do something like this.'"
In March 2019, just six months after beginning the course, The Recovery Pack launched to just under $2,000 in sales on the first weekend.
"Neither of us have ever made a sale in our life. So that was quite a big step from zero to a couple grand."
Since launch, Tyme and Sharnna have brought in nearly $5,000 in sales, including two sales to full teams, and they plan to continue returning to the Start & Scale course as they grow.
But they are most thrilled by the freedom the course has given them to achieve their biggest goal: starting a family. They used to be worried about finding "the right time," but with the independence that comes from launching their own business, they now feel like any time would be the right one.
Foundr Magazine. Learn from some of the greatest entrepreneurs of our generation.
JOIN START AND SCALE TODAY
Start and Scale Your Online Store is your step-by-step program to starting and running a profitable online store.
Taking you through Gretta's tried, tested and proven framework for ecommerce sales.
Enroll Now