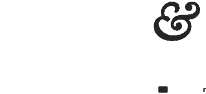 Success Story
Sam Bagdassarian
Tattapic
Course: Start & Scale Your Online Store
Inspired by the Start & Scale course, Sam is shepherding his temporary tattoo brand, Tattapic, through a rebrand and relaunch that he believes will result in a six-figure year.
JOIN THE FREE
MASTERCLASS
ABOUT
SAM
After the soft launch of his online temporary tattoo business, Sam wanted to learn how to expand his reach and build up the Tattapic brand, but he wanted to find a clear, detailed, step-by-step course that would ensure he didn't miss a single detail along the way.
HOW HE USED
START & SCALE
Despite his background in the tech industry and his experience as a freelance programmer, Sam found a deeper understanding of what it took to successfully run an e-commerce business in the modules on branding and building an audience.
RESULTS
Before Start & Scale, Tattapic brought in $12,000-$15,000 in revenue. After completing the course, Sam's company brought in $35,000 in 2018, and he believes that their current rebranding efforts will result in a six-figure year.
MEET SAM
Sam knew what it took to be a successful employee in the tech space, but, as he felt more and more confined by the corporate structure, he desired to create something of his own.
After working for MySpace until the social media platform faded away, and subsequently as a freelance programmer, he felt a tug toward the creative.
Sam had always loved tattoos but felt too indecisive to ever get one of his own. He wished there was a way that he could "try on" a tattoo the way he tried on clothes or test drove cars. So, he decided to launch a business that would make that possible.
Through his business, Tattapic, Sam sold realistic, long-lasting, high-quality tattoos designed by artists or rendered from customer photos. But after the soft launch, business moved slowly, and Tattapic brought in only $12,000-$15,000 of revenue in 2017. So, he launched a search for a resource that would help his business flourish.
Initially skeptical of online courses, Sam says that with an Internet flooded with unqualified "mentors" he raised an eyebrow at any training he found, even Start & Scale.
But despite his skepticism, he decided to give it a try in hopes he might learn something that would help his business take off. After completing the course, he says he knew he had just experienced something of great value.
"It washes away the clutter and shows you what to focus on. And if you really stick to it…it pays off."
Coming from the tech space, much of the information wasn't new to him, but he says that the details are what truly stuck with him. He feels that the course helped speed him through trial and error process he would have struggled through on his own, saving him time and helping him propel his business forward rapidly.
After completing Start & Scale, Tattapic more than doubled their yearly revenue, bringing in $35,000 in temporary tattoo sales.
"Our traffic is increasing, our feedback is getting more and more positive and things are just growing."
Sam is in the process of implementing the branding strategies he learned in the course, and believes that, after completing the redesign and relaunch, Tattpic is on course for a 6-figure year.
Foundr Magazine. Learn from some of the greatest entrepreneurs of our generation.
JOIN START AND SCALE TODAY
Start and Scale Your Online Store is your step-by-step program to starting and running a profitable online store.
Taking you through Gretta's tried, tested and proven framework for ecommerce sales.
Enroll Now