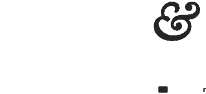 Success Story
Therese Clark
Lady Suite Beauty
Course: Start & Scale Your Online Store
After implementing new content creation tactics and focusing her advertising efforts toward Instagram, Therese's sales increased 3x and her return customer rate grew to 37%.
JOIN THE FREE
MASTERCLASS
ABOUT
THERESE
Therese launched Lady Suite Beauty focused on brick-and-mortar sales, but when she dipped her toe into the world of e-commerce, she felt overwhelmed and out of her depth.
HOW SHE USED
START & SCALE
By focusing on the lessons concerning online advertising, Instagram and content creation, Therese began including an educational element to her business which helped it flourish.
RESULTS
From the third quarter to the fourth in 2018, Therese saw a 3x increase in sales, and her Instagram audience continues to grow by 1,000 new followers each month.
Watch THERESE'S
testimonial

:
MEET
THERESE
Therese was motivated to launch Lady Suite Beauty, an intimate skin wellness brand for women, by her own difficulty finding products that would keep her "lady bits" healthy and moisturized. After 20 years in the beauty industry, she wanted to dedicate herself to breaking down the taboo that kept women from finding the products they needed.
But after launching with a brick-and-mortar model, she wanted to flourish in the world of e-commerce, too.
"I really didn't get social marketing. It's simple but very complex."
So, when she came across the Start & Scale course through the Foundr podcast, she had trepidations that the course wouldn't really be meant for a product like hers, but she decided to give it a try.
And the lessons on content creation made all the difference in Therese's business.
She originally believed that she should be directing her advertising time and money toward Facebook, but she learned that her target audience — millennials — actually spent more time on Instagram, so she redirected her efforts. She also began reaching out to influencers.
From the third to the fourth quarter of 2018, Lady Suite Beauty's sales increased 3x, and the number one source of sales was Instagram. With over 13,000 followers, Therese says she still sees an increase of about 1,000 a month.
She has also seen a return customer rate increase of 37%, and she believes much of her growing success is thanks to the launch of Lady Suite's blog, an idea she got from Start & Scale.
Therese says she constantly revisits the course, and she looks forward to another viewing of module four to help with an upcoming new product launch that will help her growing business continue to expand.
"I would recommend this course to anyone starting any business, because a lot of this you could apply just to business"
Foundr Magazine. Learn from some of the greatest entrepreneurs of our generation.
JOIN START AND SCALE TODAY
Start and Scale Your Online Store is your step-by-step program to starting and running a profitable online store.
Taking you through Gretta's tried, tested and proven framework for ecommerce sales.
Enroll Now