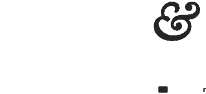 Success Story
MONIQUE & CHEVALO WILSONDEBRIANO
CHARLESTON BURGERS
Course: Start & Scale Your Online Store
Monique and Chevalo are two seasoned entrepreneurs who managed to untap the power of their online store and generated over $20,000 in two months.
JOIN THE FREE
MASTERCLASS
ABOUT
MONIQUE AND CHEVALO
Monique and Chevalo, two successful gourmet entrepreneurs, uncovered the potential of ecommerce and grew their online business 5.7x after using the techniques from Start & Scale.
HOW THEY USED
START & SCALE
They learned how to tap the power of building a list, using influencer marketing, and using promotions to drive sales.
RESULTS
In only two months, they generated $21,899.98 in sales. That's 5.7x more sales than they had before.
Watch MONIQUE AND CHEVALO'S
testimonial

:
Meet Monique & Chevalo
Monique and Chevalo were already successful entrepreneurs running Charleston Gourmet Burgers, a company that sells marinade and burger sauces around the country.
"We never got really serious about driving online sales and having a proper website and knowing all the apps and putting everything together to be successful."
When they decided to launch their ecommerce store, not surprisingly, the first results they got were disappointing.
Everything changed when they came across Start & Scale.
"We cannot believe that this thing really worked. 'Cause, you know, we've tried different things, and they've never worked. "
In the first two months, they grew their online operations by 5,700%, generating $21,899.98 in total sales.
What's more, they learned to use promotional tactics like bundling and coupons to drive more sales and increase their average order value.
The key to their success was to keep it simple and do what they were told:
"The course is just incredible. Our key was that we followed everything that was taught in the course. We never tried to reinvent the wheel."
Foundr Magazine. Learn from some of the greatest entrepreneurs of our generation.
JOIN START AND SCALE TODAY
Start and Scale Your Online Store is your step-by-step program to starting and running a profitable online store.
Taking you through Gretta's tried, tested and proven framework for ecommerce sales.
Enroll Now