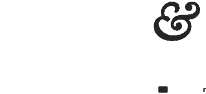 Success Story
Sarah Gill
G. Thomas
Course: Start & Scale Your Online Store
By clearly defining her brand persona, Sarah, a fashion designer, was finally able to gain a foothold in her industry and was even featured in GQ.
JOIN THE FREE
MASTERCLASS
ABOUT
SARAH
Sarah struggled to connect with potential clients and felt discouraged each time a small publication chose not to feature her brand. She wanted to learn how to transform her brand into something those inside and outside the industry would love and respect, but she wasn't sure how to start.
HOW SHE USED
START & SCALE
By redefining her brand persona and clearly targeting a specific audience, Sarah learned how to create a voice for her business that would resonate.
RESULTS
Since making the changes she learned through Start & Scale, Sarah has seen an increase in engaged followers and her work was featured in GQ.
Watch SARAH'S
testimonial

:
MEET
SARAH
Born and raised in Germany, Sarah moved to New York City in 2012 to pursue a career in fashion. She even decided to launch a fashion brand of her own called G. Thomas.
But she felt that running a business without a firm foundation in the how-tos of entrepreneurship and e-commerce were a little overwhelming.
Before I took the Start & Scale course, I'm going to be really honest, it was really chaotic. I didn't really know what I was doing.
She noticed that the following she had built up wasn't engaged and didn't often purchase her products, and she struggled to make connections with even modest publications in the fashion space. So, when she discovered the Start & Scale course, she thought she may have finally found the instruction and support that could change everything.
Sarah says that the lessons on customer avatar and brand persona made a massive shift in how she presented herself and her business. She also learned the value in incorporating the concept of scarcity into her marketing materials.
As a designer, I had that vision and I knew what it meant. I knew what it meant to me, but I had so much trouble actually communicating that to my audience.
After clearly defining her brand persona, she noticed that her ideal clients began to follow her and actually made purchases from her shop.
But after shifting her brand persona, she attracted clients who actually bought her designs, and her business was even featured in GQ.
Sarah has taken other online courses before, but she says that the practical, step-by-step advice given in Start & Scale makes the course the best one she's ever taken. She's currently working on a full collection, and she can't wait to see where G. Thomas takes her next.
I feel like the whole world just opened up!
Foundr Magazine. Learn from some of the greatest entrepreneurs of our generation.
JOIN START AND SCALE TODAY
Start and Scale Your Online Store is your step-by-step program to starting and running a profitable online store.
Taking you through Gretta's tried, tested and proven framework for ecommerce sales.
Enroll Now