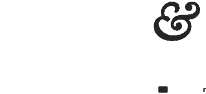 Success Story
Josh Fogarty
Bondi Bar
Course: Start & Scale Your Online Store
Prior to the Start & Scale course, Josh had a great product but lacked the knowledge to turn it into an ecommerce business. Despite launching during the Coronavirus pandemic, Josh's brand new store, Bondi Bar, sold over AU$3,000 in products in the first week and a half post-launch.
JOIN THE FREE
MASTERCLASS
ABOUT
JOSH
Josh knew he wanted to start an online store to sell his innovative balcony bar, but, with no prior experience in marketing or business, he didn't know how to bring this dream to life.
HOW HE USED
START & SCALE
The step-by-step nature of the course removed the overwhelm Josh was initially experiencing when he decided to start a business, and gave him the confidence to take the next steps in bringing his ecommerce store to life.
RESULTS
Despite launching during the Coronavirus pandemic, Bondi Bar received over 13 orders (online and cash) in its first week and a half post-launch, generating over AU$3,000 in sales.
Watch Josh's
testimonial

:
MEET JOSH
Josh was working as an electrician when he moved into a small apartment in Bondi back in 2018. Wanting to make the most of the limited space the apartment offered, he had the genius idea to build a small, innovative bar table which clipped onto the rail of his balcony.
Based on the reactions of his friends and family, Josh knew he was onto a winning product idea. But with zero experience in marketing or business, he found the amount of information online and the whole process around starting an ecommerce store overwhelming, and was constantly doubting his decisions.
That is, until he came across the Start & Scale course.
Josh says that he loved how the program took him through each part of setting up his online store, step-by-step, in the perfect sequence. Combined with the Facebook community, the Start & Scale course helped Josh feel more confident and reassured about his decisions surrounding starting an online store.
"To have a course which has clear modules, actionable items – it really breaks it down and removes the overwhelm"
By taking the time to implement each of Gretta's lessons from the course, particularly those around marketing, Josh was able to grow his subscriber list to over 200 people and his Instagram account followers to over 600 people, in time for his store's launch.
As luck would have it, just as he was finally ready to launch his ecommerce store selling his balcony bars in March 2020, the Coronavirus pandemic happened.
Summer was coming to an end, and, concerned that people would no longer be using their balconies in winter, Josh made the bold decision to move ahead with the launch, to make the most of the last few months of the warmer weather despite the country-wide lockdown.
"There's never a good time to launch, you might as well do it now"
In the first three weeks since Bondi Bar was launched, Josh has received 20 orders, bringing in over AU$6,000 for his business.And in his second month, he reached AU$10,000!
In these unprecedented times, Josh's message to ecommerce entrepreneurs is to think outside the box and adapt, while being considerate of the situation.
"Everyone thinks they don't know how to do it, but everyone can do it if they learn it"
Foundr Magazine. Learn from some of the greatest entrepreneurs of our generation.
JOIN START AND SCALE TODAY
Start and Scale Your Online Store is your step-by-step program to starting and running a profitable online store.
Taking you through Gretta's tried, tested and proven framework for ecommerce sales.
Enroll Now