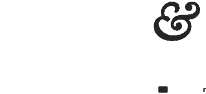 Success Story
Kim Le
Blue Brew Tea
Course: Start & Scale Your Online Store
By investing deeply in the brand identity of her existing business, Kim overcame discouragement and is now confidently preparing for a triumphant relaunch, complete with new branding and products.
JOIN THE FREE
MASTERCLASS
ABOUT
KIM
Passionate about organic teas, Kim decided to launch a butterfly pea flower tea brand. But without a stable foundation for her business, she struggled to sell.
HOW SHE USED
START & SCALE
Through the modules on branding and building an audience, Kim was able to clearly define a brand persona for Blue Brew Tea enabling her to speak effectively to designers and clients.
RESULTS
As she implements what she learned through the course in preparation for a relaunch, Kim feels a renewed sense of confidence in herself and in her business.
MEET KIM
Inspired by a passion for organic teas and a particular love for the bright blue teas made using the butterfly pea flower, Kim launched Blue Brew Tea to sell her own loose-leaf blends.
But she soon realized that, without a solid foundation built on brand identity and business structure, she struggled to gain a foothold. She had a website and social media presence, but she wasn't happy with how disjointed it all felt.
"Basically, I was feeling like I was in a little bit of a rut."
In a moment of desperation, she sought out the Start & Scale course for help.
Kim says that the early course modules helped her to rebuild the foundation of her business while the later ones inspired her to create a more clearly defined brand persona that extended throughout her online presence.
She also dedicated time to clearly defining her business' values and mission statement, a step she regrets having skipped before her first launch.
As she prepares for a relaunch of her business, she is excited by how much more smoothly the process is going. She had previously struggled when working with a graphic designer, but now, with a clear direction and brand persona, she feels that the experience is far more fruitful and fulfilling.
A more aligned brand has given her the confidence to push forward and reinvigorated her love for her business.
Kim looks forward to adding new products to her line, introducing her new brand design and relaunching Blue Brew Tea with a solid foundation for the future.
Foundr Magazine. Learn from some of the greatest entrepreneurs of our generation.
JOIN START AND SCALE TODAY
Start and Scale Your Online Store is your step-by-step program to starting and running a profitable online store.
Taking you through Gretta's tried, tested and proven framework for ecommerce sales.
Enroll Now