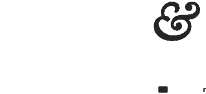 Success Story
Richard Paki
Bodker Shoes
Course: Start & Scale Your Online Store
After building up a new audience on social media using the Start & Scale method, Richard Paki relaunched his struggling 5-year-old business to $4,000 in sales on the first day.
JOIN THE FREE
MASTERCLASS
ABOUT
RICHARD
Five years ago, Richard launched his fashion athletic shoe brand, but months would go by without a single sale. He knew he needed to learn a new way to generate eyes for his brand, but without any real knowledge of social media, he had no idea where to begin.
HOW HE USED
START & SCALE
By diving deeply into the modules on building a brand -- especially on the information surrounding building an audience on social media -- he learned new, effective ways to build relationships with potential customers through social media.
RESULTS
Before Start & Scale, Richard knew nothing about how to leverage social media to generate sales. After the course, his Instagram following grew from 1,000 to just shy of 10,000, leading to $4,000 in sales on the first day of Bodker Shoes' relaunch.
Watch Richard's
testimonial

:
MEET
RICHARD
Richard Paki had a passion for three simple things: shoes, fashion and the gym.
So, when he decided he wanted to try his hand at launching a business, he melded the three together and created the athletic fashion shoe brand Bodker Shoes.
But for the first five years of business, entire months would go by without a single sale. He knew something needed to change, but, as he says, each attempt at improvement was just "the blind leading the blind."
We thought we had the greatest product. We thought this was going to be a hit. Having the greatest product doesn't mean anyone knows about it, so that's where the course came in.
During a late night Internet browse, he stumbled across the Start & Scale introductory video and says he was astonished by the wealth of information shared before he had even paid a cent. He says that, at that moment, he knew this course could make all the difference for his business.
Using the advice given in the earliest modules, Richard revisited everything about his product, especially the pricing structure. But it was the information on building a meaning connection with potential clients that made the biggest difference for Bodker Shoes.
Before taking the course, Richard knew nothing about how to effectively and strategically use social media to generate sales. During the course, he learned the value of building up an audience and interacting with them on social platforms.
After implementing what he learned in the third and fourth course modules, his Instagram following increased from 1,000 followers to just short of 10,000.
Because of this newfound following, when the time came for the big relaunch of Bodker Shoes, he sold $4,000 worth of shoes on the first day of business.
The course basically offered me an avenue to look at business differently…I always used to think business was about winging it until it worked, whereas I had no idea that there were actually these people that knew what they were doing and it wasn't about winging it.
Foundr Magazine. Learn from some of the greatest entrepreneurs of our generation.
JOIN START AND SCALE TODAY
Start and Scale Your Online Store is your step-by-step program to starting and running a profitable online store.
Taking you through Gretta's tried, tested and proven framework for ecommerce sales.
Enroll Now