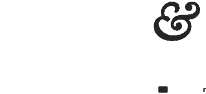 Success Story
Violetta Mamone
The Gem Drop
Course: Start & Scale Your Online Store
With no previous experience in launching or running her own business, Violetta made her first sale and even partnered with a charity after less than two weeks in business.
JOIN THE FREE
MASTERCLASS
ABOUT
VIOLETTA
Violetta wanted to build a life she loved, and after years as a financial planner, she had begun to suspect the corporate world wasn't where she belonged. She started dreaming of launching her own business, but she didn't know where to begin.
HOW SHE USED
START & SCALE
By following the course step-by-step, she solidified her product idea, learned how to manufacture them and set up a website for the very first time. She also began building up an engaged social media following as passionate about her product as she is.
RESULTS
Violetta successfully launched her business, celebrated her first sale and was even accepted as a partner of the charity Beyond Blue.
Watch VIOLETTA'S
testimonial

:
MEET
VIOLETTA
Violetta was used to the corporate grind after several years spent working as a financial planner. But after a family vacation and some time to reflect, she began to wonder whether she was actually living a life she loved.
For the first time, she began considering starting a business of her own. And when she came across an online advertisement for the Start & Scale course, her daydreams crystalized.
I'm really grateful that I stumbled across it that day because it's changed my whole path.
Violetta says she knew nothing about launching or running a business before taking the course and that the world of online marketing and e-commerce was a mystery to her.
Since starting the course, it's just opened my eyes and broadened my horizons so much, and whether it's this business or the next one or the next one that I benefit from, it doesn't matter. It's knowledge that you will never lose.
She says she appreciated how basic the course was in the beginning and how it slowly grew more and more advanced throughout, delving into essential details along the way.
She also felt motivated by the support of the course Facebook group.
Rather than feeling quite alone or isolated, you know that you've got this community that you can bounce off of…and there's always someone to help.
Within her first month of launching The Gem Drop, Violetta has made five sales, including one international sale to a customer in Miami, with an average order value of A$121.
When I got that first sale…it just cemented the fact that, you know what, someone else believes in what I'm actually doing, and let's keep going.
The Gem Drop has also donated its first monthly donation to the charity Beyond Blue, whom they have partnered with, which reflects proceeds from their sales. Violetta says that first donation was an amazing feeling, and hopefully the first of many!
Foundr Magazine. Learn from some of the greatest entrepreneurs of our generation.
JOIN START AND SCALE TODAY
Start and Scale Your Online Store is your step-by-step program to starting and running a profitable online store.
Taking you through Gretta's tried, tested and proven framework for ecommerce sales.
Enroll Now