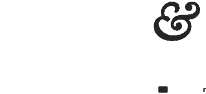 Success Story
Rhoda Malia
My Happiness Journal
Course: Start & Scale Your Online Store
Using Start & Scale, Rhoda rocketed out of her perpetual ideation phase and launched her first physical product which has already been validated by her first sale.
JOIN THE FREE
MASTERCLASS
ABOUT
RHODA
Rhoda wanted to share the value of journaling with the world and start moving toward a more self-sufficient life, but she felt trapped in the idea phase without a clue on how to launch a physical product.
HOW SHE USED
START & SCALE
The course helped her to fine-tune her product, find a manufacturer she loved and build an e-commerce site to share her journals with the world.
RESULTS
After feeling like her idea was going to remain trapped in her own head forever, Rhoda has now launched her business and sold her first monthly journal subscription.
Watch RHODA'S
testimonial

:
MEET
RHODA
While working in her full-time advertising job, Rhoda began to dream of a different kind of life for herself. She imagined what it would be like to be totally self-sufficient, enjoying life on a farm somewhere, and the dream resonated with her so deeply that she decided to start moving toward the life she imagined.
"I work so hard for my employer and I just feel like wouldn't it be great to work this hard for myself and my own legacy."
An avid journaler, Rhoda knew the power that comes with dedicated, daily journaling, and she decided to launch a business through which she could help others easily get into the habit.
But without experience launching a brand of her own, she felt a little stuck.
"Before I was in Start & Scale, I was an ideas person, and that's about it."
Through course modules on product design and creation, Rhoda learned how to fine-tune her product design, find a manufacturer and turn that design into a reality.
After only two weeks in business, Rhoda has validated her product through a sale and is now going all-in on reaching out to influencers using the strategies she learned through the course.
Encouraged by her first sale, Rhoda looks forward to designing new products and expanding her brand new business.
"My biggest win is obviously the launch of the website and the journal…but I think another really big win is just the actual belief that I can do it!"
Foundr Magazine. Learn from some of the greatest entrepreneurs of our generation.
JOIN START AND SCALE TODAY
Start and Scale Your Online Store is your step-by-step program to starting and running a profitable online store.
Taking you through Gretta's tried, tested and proven framework for ecommerce sales.
Enroll Now