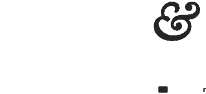 Success Story
Leo & Cat
Bushflow Herbals
Course: Start & Scale Your Online Store
These first time e-commerce business owners transformed their business using lessons on brand voice and customer persona and watched their sales jump from less than $500 a month to about $4,000.
JOIN THE FREE
MASTERCLASS
ABOUT
LEO & CAT
Cat sold her handmade herbal teas and skin care products in market stalls, but she and Leo wanted to take the business online. But without previous experience in that world, they didn't know how to begin.
HOW THEY USED
START & SCALE
By focusing on the lessons about brand persona and customer avatar, as well as relying on the Facebook group for helpful feedback, they transformed their marketing tactics and launched their online shop.
RESULTS
Using what they learned, Leo and Cat have grown their revenue from less than $500 a month to nearly $4,000 a month.
Watch LEO & CAT'S
testimonial

:
MEET
LEO & CAT
Cat had quietly launched a business called Bushflow Herbals selling organic herbal teas and skin care products, but while she had begun selling occasionally in market stalls, she wanted to grow her business online.
So when Leo, the marketing guru for the brand, heard about the Start & Scale course on the Foundr podcast, he thought it might hold the information they needed to give her business a boost.
As they jumped into the course, they were immediately impacted by the lessons on brand persona and customer avatar.
"I loved the step-by-step process through Start & Scale that gives you a really clear down to the actual person that you're wanting to sell your products to. It really has helped and that actually has ended up becoming my market."
After nailing down their brand voice and their audience, they reached out to members of the course Facebook group to gather feedback on all aspects of their business, particularly their website.
They say they loved "that sense of support. You feel like you're not just in the dark."
Members of the group also gave them the idea to use Kickstarter to raise money for the creation of new products. They took the advice and set their goal at $5,000. By the end of the campaign, they'd raised $6,500.
After they'd implemented everything they'd learned in the course, Cat and Leo saw their sales jump from less than $500 a month to between $3,000 and $4,000 a month. They were also discovered by a host of stockists who now buy their products in bulk.
With the arrival of a new baby, and because Cat handmakes all the products, they've had to put pushing for new clients on hold until they can keep up with the demand, but once they are able to produce more, they believe their business will soar to even further heights.
Foundr Magazine. Learn from some of the greatest entrepreneurs of our generation.
JOIN START AND SCALE TODAY
Start and Scale Your Online Store is your step-by-step program to starting and running a profitable online store.
Taking you through Gretta's tried, tested and proven framework for ecommerce sales.
Enroll Now