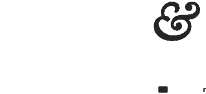 Success Story
SHAMANTH PEREIRA
INVISIBELLY
Course: Start & Scale Your Online Store
Shamanth was a first-time entrepreneur who was able to find her product and launch it on Kickstarter, raising over $60,000 and guaranteeing the funding of her project.
JOIN THE FREE
MASTERCLASS
ABOUT
SHAMANTH
A former investment banker turned ecommerce store owner, Shamanth was confused as what to do with the launch of her first product, Invisibelly.
HOW SHE USED
START & SCALE
Shamanth found the proven framework to find her product idea, validate it, and launch it in Kickstarter.
RESULTS
So far, Shamanth has raised almost $60,000 from over 500 backers.
Watch SHAMANTH'S
testimonial

:
Meet Shamanth
Shamanth was an experienced businesswoman with many years working at top financial institutions. When she decided to take the entrepreneurial path, she was confused; there was simply too much information out there, and she didn't know what to do.
That's when she found Start & Scale. Ever since she enrolled in the program, she took her passion and put it into practice to turn her dream into a reality.
"Since finding the course, I just had this amazing step-by-step framework that I could just follow and implement easily. One of the benefits and one of the key things that I found very valuable from the course itself was the way in which the information was presented. There was a lot of actionable items afterward that I could just listen briefly and then take action. And also, the step-by-step process where you start off with finding an idea, then you go on to validating it, thinking about branding, and how to go about it."
While Shamanth was taking the course, she decided to take a different route than most of the students and put her product, Invisibelly, on Kickstarter.
After launching her product on Kickstarter, Shamanth raised over £46,000, four times her £10,000 goal, from over 500 backers from all over the world.
Besides all the technical help she found, what stunned her was the supportive community of entrepreneurs that make up Start & Scale:
"What I find even more amazing than the course itself, which is amazing, is the amazing community behind it, the amazing community of entrepreneurs, the amazing community of Nathan's team. The entrepreneurs themselves are very, very supportive. So I've gotten a lot of feedback for my product, for my video, for my messaging, for my branding, and just supporting me when I was going through challenges or your low moments."
Foundr Magazine. Learn from some of the greatest entrepreneurs of our generation.
JOIN START AND SCALE TODAY
Start and Scale Your Online Store is your step-by-step program to starting and running a profitable online store.
Taking you through Gretta's tried, tested and proven framework for ecommerce sales.
Enroll Now