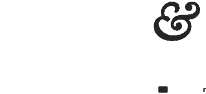 Success Story
Kate Smith
Exclaimed Kate
Course: Start & Scale Your Online Store
In just 14 weeks, Kate's business has brought in over $7,000 in sales, and, with a steady stream of stockist requests, she's signed at least one stockist agreement with more on the way.
JOIN THE FREE
MASTERCLASS
ABOUT
KATE
Kate and her husband wanted to launch a business selling luxury jewelry boxes, but as they approached launch, they realized there was so much about business, pricing and e-commerce they didn't yet know.
HOW SHE USED
START & SCALE
By delving deeply into the module on social media, they built up an engaged following, and by relying on the assistance of the Facebook group members, they found the perfect price point for their products.
RESULTS
Fourteen weeks post-launch, Exclaimed Kate has brought in over $7,000 in sales and is signed to one stockist agreement with more on the horizon.
Watch KATE'S
testimonial

:
MEET
KATE
When Kate's husband, an industrial designer, gifted her with a stunningly beautiful jewelry box for their anniversary, she thought she couldn't possibly love it more. But it proved to be a gift that truly kept on giving for their family.
Kate and her husband decided to launch a business selling the jewelry boxes so others could enjoy them as much as Kate did. So they launched into the behind the scenes work of creating their brand, Exclaimed Kate.
They designed the boxes, created prototypes, approved samples and were just waiting on the last bits of branding to be finished up when they screeched to a halt.
"We were so ready to launch, but we came to the realization that we didn't know what we didn't know."
As self-proclaimed "social media avoiders," the couple had no idea how to build an audience online or successfully launch an e-commerce store. They were also uncertain how to appropriately price their products.
So they decided to Google around for a course that could teach them what they didn't know. When they stumbled upon Start & Scale, they knew immediately that they'd found a winner.
Through the module on building an online presence, they learned the ins and outs of social media and have since grown an Instagram following from scratch to over 700 followers. They also relied on the community within the private Facebook group to help them find the perfect price point for their luxury items.
Just 14 weeks after launching the business, they've averaged about two sales a week amounting to about $7,000 in revenue. They've also had regular stockist inquiries and officially signed an agreement with one so far.
Thrilled by the progress they've made from just an idea to a growing brand, Kate and her husband look forward to launching the rest of their line and sharing it with the world.
I've already recommended the course to friends because I have so many people in my life who have ideas and don't know what to do with them… It really gets you to have a big walkthrough about how to set up an ecommerce brand.
Foundr Magazine. Learn from some of the greatest entrepreneurs of our generation.
JOIN START AND SCALE TODAY
Start and Scale Your Online Store is your step-by-step program to starting and running a profitable online store.
Taking you through Gretta's tried, tested and proven framework for ecommerce sales.
Enroll Now