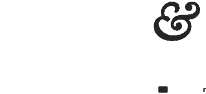 Success Story
Dani Weidner
VTVWX
Course: Start & Scale Your Online Store
After dreaming of launching an online votive candle business for years, Dani launched her business with the help of Start & Scale to more than $1,200 in her first month.
JOIN THE FREE
MASTERCLASS
ABOUT
DANI
Dani is a graphic designer, creative director and marketer with over 13 years experience, but when she started dreaming of launching a business of her own, the task seemed too daunting.
HOW SHE USED
START & SCALE
Start & Scale helped Dani refine her business idea, learn how to manufacture real products and effectively market her brand online.
RESULTS
In less than five months, Dani's dream became a reality. In her first month, she brought in over $1,200 in sales of her $34 candles online, and has sold hundreds more at local markets.
Watch Dani's
testimonial

:
MEET
DANI
With over 13 years of experience in graphic design and brand marketing, Dani knew how to create graphics that drove sales. But when it came to the nitty-gritty of launching an entire business of her own, the task exhausted her before she even began.
She had been dreaming of launching a votive candle company inspired by religious candles for years, but without the business know-how, she continually shoved the idea to the back of her mind.
But when she stumbled across an ad for Start & Scale, she knew her dream project couldn't be delayed any longer. In fact, after signing up for the course, she sped through most of it in just a few weeks because she was so excited to finally get the ball rolling.
Through the course, Dani learned how to build up an online following and advertise online in a way that has a real impact. She also says that the lessons on writing brand copy were invaluable to her because even though she understands graphic design, writing content that drives sales is a totally different beast.
By building a brand voice and persona that spoke to how she wanted customers to view her brand, she was able to fine tune the brand itself.
She also feels bolstered by the advice of those in the Facebook group, saying she feels like it's an awesome community filled with great feedback and support.
"The Facebook group is amazing. I feel like I can ask anyone anything on there about my product in particular and I feel no judgements, I get the best feedback."
Dani launched VTVWX in May with instant launch day sales, and she has seen sales roll in every single day since. In about a month, she's made over $1,200 in sales online from the $34 candles and has sold hundreds more at local farmers markets.
She feels that without Start & Scale, she never would have turned her dream into a reality, and has already recommended the course to several friends.
"I do really think this course is incredible, I'm really glad I found it. I just felt like it was an all-encompassing class."

"I probably would still be thinking about doing my business and not actually doing it had I not watched the ad and bought the course."
Foundr Magazine. Learn from some of the greatest entrepreneurs of our generation.
JOIN START AND SCALE TODAY
Start and Scale Your Online Store is your step-by-step program to starting and running a profitable online store.
Taking you through Gretta's tried, tested and proven framework for ecommerce sales.
Enroll Now