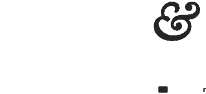 Success Story
Juliana Fraser
Juicy Bod
Course: Start & Scale Your Online Store
Juliana's business, Juicy Bod, went from nothing but an idea to a featured in Australian Vogue in less than six months.
JOIN THE FREE
MASTERCLASS
ABOUT
JULIANA
As the daughter of a business owner, Juliana had always dreamed of launching a business of her own. But even with a great idea, she didn't know how to turn her idea into a reality.
HOW SHE USED
START & SCALE
By diving into the modules on brand persona, influencer marketing and connecting with her ideal clients, Juliana built a unique, recognizable brand that customers could relate to.
RESULTS
Just four months after launching her business, Juliana has sold $2,000 worth of her body oil, and her product has been featured in Australian Vogue.
Watch JULIANA'S
testimonial

:
MEET
JULIANA
Juliana grew up working in her dad's business and dreaming of a day when she would one day start her own.
As a lifelong fan of homemade, all-natural body oils, she had been tossing around the idea of launching a business through which she could sell her creations, but she wasn't sure where to begin.
"I was doing a little bit of research, but it really was taking me a long time to actually figure out how to go from nothing to launched."
One day, a friend sent her a link to the Start & Scale course, and Juliana's journey as an entrepreneur truly began.
She dove into the modules on finding a product idea as though she didn't yet have one but eventually circled back to her body oil idea. With an idea firmly in mind, she devoured the lessons on brand persona, influencer marketing and connecting with her ideal clients.
She also loved having access to the Start & Scale Facebook group where she validated her product and gathered feedback.
By building up an engaged following, Juliana was able to launch her business, Juicy Bod, in February and has brought in over $2,000 since.
"One of the most exciting moments was when I launched and I had a complete random buy my product! It wasn't a family member, it wasn't a friend, it was a complete random! It was such an amazing feeling."
Less than six months after launching, Juliana's product has been featured in Vogue Australia's June 2019 issue heralding even more growth for Juicy Bod on the horizon.
"I would highly recommend it to anyone and everyone."
Foundr Magazine. Learn from some of the greatest entrepreneurs of our generation.
JOIN START AND SCALE TODAY
Start and Scale Your Online Store is your step-by-step program to starting and running a profitable online store.
Taking you through Gretta's tried, tested and proven framework for ecommerce sales.
Enroll Now