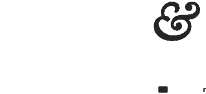 Success Story
Felipe Vasconcelos
The Elastic Band Company/Secret Beauty Club/Atomic Makeup
Course: Start & Scale Your Online Store
Felipe Vasconcelos transformed three businesses he recently acquired, doubling the valuation of one and successfully selling it, fostering a 25% revenue jump in another, and quintupling sales in the third through a single weekend promotion.
JOIN THE FREE
MASTERCLASS
ABOUT
FELIPE
Felipe had acquired three struggling companies in hopes of turning them around. He wanted to find new, tried-and-true methods for increasing revenue, so he looked to Start & Scale for answers.
HOW HE USED
START & SCALE
By focusing on the lessons on branding, building a social media following and packaging, Felipe utterly transformed each of his newly acquired businesses.
RESULTS
His first business received a whopping $44,000 purchase order from a major retailer; his second business saw an immediate 25% revenue increase after beautifying their packaging; his third business used timed product promotions to quintuple sales.
Watch Felipe's
testimonial

:
MEET
FELIPE
Felipe was a business-flipper.
"All of my businesses were acquisitions, and I bought them when they were in a pretty precarious state and I knew that they needed some TLC."
But after acquiring Elastic Band Co., Secret Beauty Club and Atomic Makeup, he was on the hunt for new ways to increase revenue. The companies had no social media presence, and the branding — as well as the products themselves — needed a lot of work. He knew he wanted to use branding to speak the language of his target audiences, but he needed a hand.
When he found Start & Scale, he knew he was on the right track.
Using the social media skills he learned in the course, Felipe revamped Elastic Band Co.'s social media presence which led directly to a $44,000 purchase order from a major retailer. Through the new branding efforts, Felipe has also worked with companies like Adidas, Reebok, MTV, Trip Advisor and more.
In only a couple of years, he doubled the valuation of the business and was recently able to sell the business for a significant amount.
Secret Beauty Club also benefited from a Start & Scale rebrand. Through the course, Felipe learned about the power of packaging, and after updating the packaging to something more Instagrammable, he saw an immediate 25% increase in revenue.
Felipe has also experienced major wins through his third company, Atomic Makeup, a vegan and cruelty-free makeup brand. Using a timed product promotion principle he learned about in Start & Scale, Felipe saw Atomic Makeup's sales quintuple in a single weekend.
"It feels really good to see how all of our businesses have evolved. Just taking this really great knowledge — actionable steps — and applying it right to our businesses and seeing them grow so quickly."
Foundr Magazine. Learn from some of the greatest entrepreneurs of our generation.
JOIN START AND SCALE TODAY
Start and Scale Your Online Store is your step-by-step program to starting and running a profitable online store.
Taking you through Gretta's tried, tested and proven framework for ecommerce sales.
Enroll Now