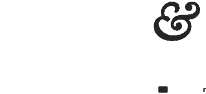 Success Story
Pary Zadeh
Humane Collective
Course: Start & Scale Your Online Store
In her gap year before university, 18-year-old Pary launched her product online with over 100 sales in just a few months and sold out her first retail shipment.
JOIN THE FREE
MASTERCLASS
ABOUT
PARY
Pary wanted to make the most of a gap year before beginning her university studies by trying her hand at launching her first business. But she knew her youth and inexperience could present challenges, so she wanted to learn more before she went for it.
HOW SHE USED
START & SCALE
By journeying through each module step-by-step, Pary learned how to turn her idea into a reality. She worked with manufacturers, established an online presence and even learned how to establish a relationship with retailers.
RESULTS
As she prepares to enter university, Pary's business has already celebrated 100 online sales, and her first retail shipment to one of the largest bookstores in Germany sold out.
Watch PARY'S
testimonial

:
MEET
PARY
Pary wanted to learn about the practical ins and outs of launching a business, grow in confidence when it came to her ideas and help others her age grow through a personal development product. Oh, and she was just 18 years old.
With a lifelong interest in entrepreneurship, she decided to take a gap year before heading off to university, and she wanted to make the most of it.
She has always been into personal development and planners geared toward that purpose, but she felt most of them were geared toward older generations. So she decided to create one for people her age, and, in November 2018, she decided to enroll in the Start & Scale course to help her do it.
With the course as her guide, she moved from the idea phase of her idea through the design phase, the manufacturing phase and the pre-launch marketing phase with ease.
The course itself has made me become way more creative.
In early February, Pary launched her Instagram, which now has over 8,000 followers, and in March, she launched her website, Humane Collective. By April, she'd already begun introducing her products into retail stores.
Her planner now appears in one of Germany's largest bookstores, or at least it did until she was told a week ago that they had sold out.
It all, I think, stems from that investment into the Start & Scale course, and not only the practical learning I got, but also more importantly that momentum and that drive I got from taking part.
After her success in retail, and with over 100 sales coming in from her e-commerce shop, Pary, newly 19 years old, looks forward to launching her influencer marketing program as she heads off to university.
Foundr Magazine. Learn from some of the greatest entrepreneurs of our generation.
JOIN START AND SCALE TODAY
Start and Scale Your Online Store is your step-by-step program to starting and running a profitable online store.
Taking you through Gretta's tried, tested and proven framework for ecommerce sales.
Enroll Now