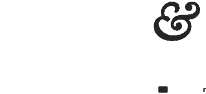 Success Story
Jose Chiriboga
Remu Apparel
Course: Start & Scale Your Online Store
By clarifying brand identity and learning to articulate what makes his company different, Jose multiplied the sales in his business by 10 times in less than two months
JOIN THE FREE
MASTERCLASS
ABOUT
JOSE
Jose had launched a business he was passionate about, but without a clear brand identity and customer avatar, Remu Apparel struggled to bring in even $500 a month. He wanted to grow his business but wasn't sure where to start.
HOW HE USED
START & SCALE
By learning to articulate what made his business special and delving into who his ideal customer really was, Jose built a fully formed brand identity and a story that resonated with potential clients.
RESULTS
Less than three months after signing up for the course, Remu Apparel more than doubled its Instagram followers and saw a 10x increase in sales.
Watch JOSE'S
testimonial

:
MEET
JOSE
Passionate about sustainability and bringing opportunities to women in poor communities in his home country of Ecuador, Jose had successfully launched his apparel business, Remu Apparel, selling sustainable outerwear made by these women from secondhand fabrics. But the first two months of sales were slow, bringing in only about $500 a month.
So, when he came across an advertisement for the free Start & Scale webinar in March, he was intrigued. Although he was nervous about investing so much money in the course, after his experience with the webinar Jose felt the course could give his business the boost it needed.
"I took a leap of faith and it paid off."
Jose says that the course helped them to articulate what made their company different, materialize that into a story and identify both their customer and brand identities.
Those vital realizations brought a massive shift in Jose's company.
Web traffic exploded, their social media presence flourished and sales skyrocketed. Less than three months after taking the course, Remu Apparel's Instagram has grown from 6,000 to more than 12,000 followers and they've seen a 10x increase in sales.
"There's always room for improvement, but we've come a long way for sure."
He believes that the course was perfect for him, but that it would be an invaluable resource for those with a head full of ideas but too terrified to take the next step.
"They walk you through the process. It materializes a tonne of concepts that could be a little bit scary if you're not guided through them. You get it all in a pill, basically."
Jose looks forward to the future of Remu Apparel, saying that Start & Scale sparked a flood of new ideas he can't wait to implement very soon.
Foundr Magazine. Learn from some of the greatest entrepreneurs of our generation.
JOIN START AND SCALE TODAY
Start and Scale Your Online Store is your step-by-step program to starting and running a profitable online store.
Taking you through Gretta's tried, tested and proven framework for ecommerce sales.
Enroll Now