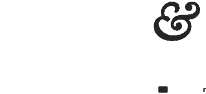 Success Story
LINDSAY MCCORMICK
BITE TOOTHPASTE BITS
Course: Start & Scale Your Online Store
Lindsay was running her store from her own apartment, but she couldn't keep up with the demand and was running on fumes. She has learned how to think strategically to be a successful entrepreneur.
JOIN THE FREE
MASTERCLASS
ABOUT
LINDSAY
A 9-to-5 TV Producer who runs a vegan zero-waste dental hygiene product business from her house.
HOW SHE USED
START & SCALE
She had launched her store without a clear strategy. While she was generating orders, she was on the edge of breaking down. Now she learned how to outsource manufacturing, manage her inventory, and use influencers to promote her products.
RESULTS
She has saved a lot of time and energy from running her business by herself and understands how to promote her business efficiently.
Watch LINDSAY'S
testimonial

:
Meet Lindsay
Lindsay spent a great deal of her time working to launch her company, Bite Toothpaste Bits, but when she was able to finally launch it, she realized she couldn't keep up with the demand.
In her own words:
"It was kind of like I was making things up as I went along and I knew to have a sustainable business, I needed to know the steps and have a system in place to actually stay in business."
With the help of Gretta's advice, she found a manufacturer who took the weight of producing her products from her shoulders (and her apartment).
While her company is on stealth mode right now, she's confident she'll be able to blow her sales out of the air thanks to the help of influencer marketing — something she learned with the help of Gretta.
Confidence is the key word in here. After taking Start & Scale, Lindsay now feels like she can tackle all of her future problems with a strategic mindset.
"I feel like I have a system and a structure that I can just repeat this over and over again."
Foundr Magazine. Learn from some of the greatest entrepreneurs of our generation.
JOIN START AND SCALE TODAY
Start and Scale Your Online Store is your step-by-step program to starting and running a profitable online store.
Taking you through Gretta's tried, tested and proven framework for ecommerce sales.
Enroll Now