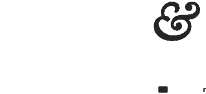 Success Story
Cory & Georgia
Balance Bottle
Course: Start & Scale Your Online Store
In just five months since launching their business, Cory and Georgia have sold over 600 of their foam roller water bottles, bringing in $33,000 in sales.
JOIN THE FREE
MASTERCLASS
ABOUT
CORY & GEORGIA
Cory and Georgia had a unique product idea. They even had a manufacturer lined up. But what they didn't have was that experience in e-commerce, online marketing and sales that would make their business flourish, so they knew they needed a hand.
HOW THEY USED
START & SCALE
Step by step, the course guided them through setting up their online shop, building their pre-launch campaign and reaching out to influencers.
RESULTS
On launch day, Balance Bottle sold nearly $800 worth of Cory and Georgia's product. In the five months since, they've sold over 600 bottles for $33,000 in sales.
Watch Cory & Georgia's
testimonial

:
MEET
CORY & GEORGIA
Halfway through 2018, Cory and Georgia had an idea for a water bottle that would double as a foam roller for athletes and gym regulars.
They'd designed the product and even found a manufacturer, but they didn't know how to take the next steps.
"We knew how to get them here. We just didn't know how to sell them."
So, when they came across the Start & Scale course, they knew they'd found the missing link to launching their business.
The course taught them how to set up their e-commerce store, walked them through the pre-launch phase and showed them how to partner with influencers.
Despite struggles with the manufacturer, Cory and Georgia launched Balance Bottle in December 2018 and sold nearly $800 worth of their bottles on the first day alone. In fact, the first shipment of 350 bottles sold out in just a month, and the second shipment is nearly sold out, too.
Thanks to an influencer's post, Cory and Georgia celebrated their first $1,000 sales day in February. In just five months, they have sold over 600 bottles, bringing in $33,000 in sales.
With another shipment of bottles on the way, Cory and Georgia are anxiously awaiting the day they walk into a gym and spot their distinctive water bottles in the hands of gym-goers they've never met.
"It's crazy to think people are willing to buy something that we've made, and it makes it all worth it."
Foundr Magazine. Learn from some of the greatest entrepreneurs of our generation.
JOIN START AND SCALE TODAY
Start and Scale Your Online Store is your step-by-step program to starting and running a profitable online store.
Taking you through Gretta's tried, tested and proven framework for ecommerce sales.
Enroll Now