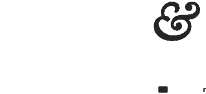 Success Story
Fiona O' Beirne
GlowDry Australia
Course: Start & Scale Your Online Store
Since launching her business in October 2018, Fiona has been featured in Image.ie and Vogue and brought in over $71,000 in sales.
JOIN THE FREE
MASTERCLASS
ABOUT
FIONA
Fiona, a lifelong spray tan fan, ran a successful spray tan business of her own. But when she became frustrated by the lack of quality in powders designed to help set and dry the tan, she decided to make one of her own. The only problem was that she had no clue where to begin.
HOW SHE USED
START & SCALE
By devouring the content in every single module, Fiona learned everything from how to buy a domain name to designing packaging for her product.
RESULTS
In just eight months, Fiona's product has been featured in Image.ie and Vogue and brought in $71,000 in sales.
Watch FIONA'S
testimonial

:
MEET
FIONA
Fiona has always been fascinated by the world of entrepreneurship and longed for career independence. But it took a move from Ireland to Australia following the financial crisis and finding out she was pregnant to motivate her to take the first step into the world she so admired.
As a mega-fan of spray tanning, she decided to launch a spray tanning business of her own when she was five months pregnant. Before stepping away for maternity leave, she had about 10 daily clients, and business was booming.
But during her time away from work, the idea of creating a supplementary product of her own began to form. She had never been a fan of the powders used to dry spray tans, so as she stepped back into her business when her son was five months old, she also enrolled in the Start & Scale course.
And through the course, Fiona found the confidence to turn her idea into a reality.
The first thing I invested in was the Start & Scale course, and, legit, it was the best thing I've ever done… It got me from having an idea to having this product, that I'm so proud of!
Before taking the course, she says she had no idea how to set up a website or even begin marketing to a global audience.
But through diving fully into each and every module, she learned how to buy a domain, set up a Shopify account, launch an email marketing campaign, find suppliers, design packaging and effectively market her product on social media.
Fiona said that the true game-changer for her, however, was the instruction on influencer marketing campaigns.
Since launching GlowDry, Fiona's business has seen $71,000 in sales, and the only dip in sales was caused by a total sell-out of her product.
She now has stockists in Ireland and the UK and will soon be launching in Russia. And after only six months in business, Fiona's GlowDry powder won an award for Best Tan Blending and Pre-Bedtime Tanning.
I honestly, hands-down, would not have gotten where I was without the Foundr course.
Her product has even been featured in Vogue.
Literally, this is the happiest I've ever been. I've always been searching for something more, and I feel like this is the thing. So I'm delighted to be doing this.
Foundr Magazine. Learn from some of the greatest entrepreneurs of our generation.
JOIN START AND SCALE TODAY
Start and Scale Your Online Store is your step-by-step program to starting and running a profitable online store.
Taking you through Gretta's tried, tested and proven framework for ecommerce sales.
Enroll Now