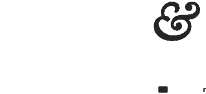 Success Story
Sasha Hull
Original Human Co.
Course: Start & Scale Your Online Store
By delving deeply into her brand's identity, Sasha was able to reframe the way she advertised her business, identify its core values and connect effectively with first-time customers.
JOIN THE FREE
MASTERCLASS
ABOUT
SASHA
Sasha, the co-founder of Original Human Co., was passionate about her skincare line and knew that once she could enter into a conversation with a potential client, she could sell them on the product. But the business was still small, and she didn't know how to attract fresh eyes to her brand.
HOW SHE USED
START & SCALE
By investing time in the module on branding, Sasha reinvented the way she thought, spoke and shared about her brand and nailed down Original Human Co.'s core values, distilling them into a style of marketing.
RESULTS
Never before had Original Human Co. landed an instant sale from a brand new social media client. But after making the changes she learned through Start & Scale, Sasha watched as a first-time follower made a purchase within minutes.
Watch Sasha's
testimonial

:
MEET SASHA
Original Human Co., the skincare line that focuses on being original over being perfect, was an existing e-commerce store, but co-founder, Sasha, was discouraged by how limited business was. She had dedicated returning customers, and she knew her products held great value, but she struggled to introduce new customers to her line.
"Once we could get in front of somebody I could sell them on the product, but it was really about making that instant connection. That was one of the issues that we were facing before Start & Scale, and that was one of the issues that Start & Scale solved for us."
Sasha had followed Foundr for years, so when she felt a growing desire to reach a new audience and learn how to quickly communicate the value behind her business, she knew where to turn. The promise of working through a process to identify and overcome her blind spots was irresistible, so she registered for Start & Scale.
Through the course of a year, Sasha worked her way through each lesson but found particular value in the module on branding. She says it helped her take her business communication back to basics, refocusing on what is unique and special about her brand.
She then applied what she learned to her website, social media accounts and even her in-person interactions. And she immediately saw results.
"I knew it was going to be a success when we had somebody follow us, and within minutes had made a purchase. That was the first time that had happened. It hadn't happened before. Usually, it was a much longer process."
This simple win gave her the confidence to take bigger opportunities and confirmed to her that she was on the right track. She also says that the connections she built through the Facebook group motivated her when she felt stuck and inspired her when her creativity went dry.
With a fresh confidence in her brand, a firm grasp on her business' values and a clear, focused way to communicate who she is and what she does, she is charging into the future of her business with a renewed excitement.
Foundr Magazine. Learn from some of the greatest entrepreneurs of our generation.
JOIN START AND SCALE TODAY
Start and Scale Your Online Store is your step-by-step program to starting and running a profitable online store.
Taking you through Gretta's tried, tested and proven framework for ecommerce sales.
Enroll Now