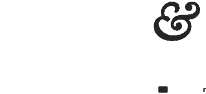 Success Story
Janelle Han
Goldscoop
Course: Start & Scale Your Online Store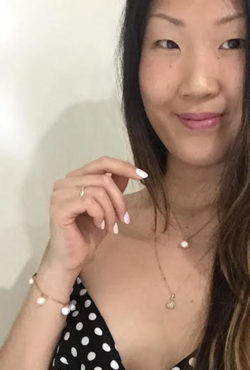 After just a month in business, Janelle has made $500 in sales of her fashion jewelry sets and landed contracts with three influencers to help her expand her brand.
JOIN THE FREE
MASTERCLASS
ABOUT
JANELLE
As a jewelry designer with 10 years of experience, Janelle wanted to branch out and launch a fashion jewelry brand of her own. But even though she'd chosen a name and made the products, she didn't know what to do next.
HOW SHE USED
START & SCALE
Through the module on marketing, Janelle learned out to build up hype for her brand using the Start & Scale pre-launch tactics, as well as how to land partnerships with influencers.
RESULTS
After a month in business, Janelle's business had brought in $500 and signed contracts with three influencers to help her continue to grow.
Watch JANELLE'S
testimonial

:
MEET
JANELLE
Janelle had worked as a jewelry designer for 10 years but was itching to launch a brand of her own. When she was younger, she didn't have the money to afford fashion jewelry and was overwhelmed by the idea of building matching sets, so she wanted to start a business selling affordable fashion jewelry sets to women with the same struggles she once had.
As she worked away at her day job, she dreamed of launching her business. She chose a name, made the pieces and even had a vision for what she wanted her brand to be. But she didn't know how to bring it all together into a successful launch.
"I didn't necessarily have all the pieces in terms of how to bring it all together into a coherent message."
So when she came across Start & Scale, her husband encouraged her to give it a try.
Janelle began the course in February 2019, and she loved the short, targeted nature of the modules. She says she didn't find them overwhelming and was happy that she could move through them at her own pace.
And if she forgets something from a module she's already watched? No problem.
"I don't have a great memory, so if I need to refresh what I've already learned, I can literally go back to that five-minute video."
The module on marketing made the biggest impact on her, particularly the lessons on influencer marketing and email marketing. She immediately set to work building up an Instagram following and an email list. She also began reaching out to influencers, landing contracts with three who she thanks for her first sales.
After a month since launching her online store, Goldscoop, she's sold $500 worth of her fashion jewelry sets and is excited to watch as her business continues to grow.
Foundr Magazine. Learn from some of the greatest entrepreneurs of our generation.
JOIN START AND SCALE TODAY
Start and Scale Your Online Store is your step-by-step program to starting and running a profitable online store.
Taking you through Gretta's tried, tested and proven framework for ecommerce sales.
Enroll Now