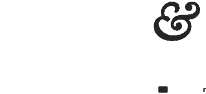 Success Story
Rebecca & Sara
The Creative Elements
Course: Start & Scale Your Online Store
Rebecca & Sara were able to take motifs lying dormant in the design studio where they worked and launch a website through which they could sell them.
JOIN THE FREE
MASTERCLASS
ABOUT
REBECCA & SARA
When the owner of the textile design studio where they worked tasked them with building a secondary brand to sell 30-years-worth of design motifs, Rebecca & Sara were willing but knew they'd need a little help.
HOW THEY USED
START & SCALE
By investing in the lessons on brand identity and voice, they were able to craft a brand image that was cohesive with Longina Phillips while also appealing to an entirely different target audience.
RESULTS
Through the course, they were able to successfully launch their new brand, The Creative Elements.
Watch Rebecca & Sara's
testimonial

:
MEET
REBECCA & SARA
Rebecca & Sara are designers with the textile design studio Longina Phillips. When the owner of the business expressed interest in doing something in the e-commerce sphere with the 30-years-worth of accumulated design motifs stored throughout the studio, they leaped at the chance to create something new.
So, they began building a Shopify website to house the motifs and invitation designs they created using the motifs. And to help them along on their journey, the owner of Longina Phillips sent them the Start & Scale course.
It forced us to think about things that we probably had ignored, so that's invaluable really.
As Rebecca and Sara went through the modules and exercises together as a team, they refined their target audience for the new shop and adjusted their brand voice to match.
They especially loved the additional value provided by the course Facebook group, particularly the Facebook live events conducted by the course instructor, Gretta van Riel.
It continues. It's not just a one-stop thing.
Sara says she thinks their biggest win since taking Start & Scale was actually taking the plunge and launching the business, The Creative Elements.
You can keep thinking, 'It's not perfect. It's not perfect.' And it's never going to be perfect, so you just have to go, 'Okay, this is our date. Let's just start.'
Rebecca says they now plan on revisiting the course to check their work post-launch and are beyond thrilled by the community they've been able to build around their new brand.
Foundr Magazine. Learn from some of the greatest entrepreneurs of our generation.
JOIN START AND SCALE TODAY
Start and Scale Your Online Store is your step-by-step program to starting and running a profitable online store.
Taking you through Gretta's tried, tested and proven framework for ecommerce sales.
Enroll Now