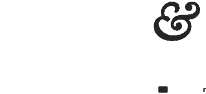 Success Story
Amy Mitchell
Lisse
Course: Start & Scale Your Online Store
ABOUT
AMY
Before Start & Scale, Amy was an entrepreneur at heart, but had no ideas and had just quit her job. She knew she wanted to create a product of her own but didn't know where to begin.
HOW SHE USED
START & SCALE
By avidly focusing on the modules on growing a following and user-generated content, Amy fostered a community that was as enthusiastic about her environmentally-friendly product as she was, attracting the eyes of future customers and influencers alike.
RESULTS
Within three months, Amy grew a 2,000-strong following, including 30 micro-influencers in her niche who now work with her to spread the word about her product. She also completely sold out of her product, bringing in $18,000 in sales.
MEET
AMY
"Before taking this course, my life was quite bleak."
Amy Mitchell had just quit her job, and despite having always had an entrepreneurial spirit, she didn't have any big ideas.
When the Start & Scale course entered her life, she came to realize that she wanted to contribute to a move away from plastic waste by launching a line of cruelty-free shaving products. Through her new business, Lisse, Amy now sells a rose gold razor for women.
Amy says that the easy, step-by-step nature of the course took her by the hand and led her toward success.
Even though some of the steps were quite simple, just having someone break it down for you — and having a whole community behind you — really helped.
She says that her main takeaways were around the benefits of Instagram and user-generated content.
Using the techniques she learned in Start & Scale, Amy was able to organically grow a highly engaged community of just under 2,000 people in three months. She also met 30 micro-influencers within her niche that are now helping her to spread the word about her product.
Without that step in the course, there's no way I'd be where I am today.
She was also greatly impacted by the information shared on user-generated content. So, when she did a presale to validate her idea, she made her branded packaging something that would attract eyes. And it paid off. She sold out the 20 units and validated her idea before she even launched, and the content generated from that presale rocketed her forward.
She built up a 900-strong email list which drove in 96 orders on launch day alone.
Since launch, Amy has fulfilled 265 orders bringing in $18,000, and once again, she's totally sold out her product.
Foundr Magazine. Learn from some of the greatest entrepreneurs of our generation.
JOIN START AND SCALE TODAY
Start and Scale Your Online Store is your step-by-step program to starting and running a profitable online store.
Taking you through Gretta's tried, tested and proven framework for ecommerce sales.
Enroll Now