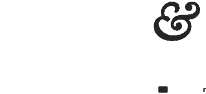 Success Story
Anit Hora
MS Skincare
Course: Start & Scale Your Online Store
By developing essential systems for her flourishing business, Anit prepared her brand for massive scale, landed two huge deals with national retailers and was even featured in The New York Times.
JOIN THE FREE
MASTERCLASS
ABOUT
ANIT
After going full-time with her vegan, organic skincare business in 2015, Anit noticed growth had slowed and the slumps her business experienced were increasing. She wanted to improve her marketing plan and put systems in place that would help her scale the business but didn't know where to start.
HOW SHE USED
START & SCALE
By delving into the course modules on scaling her business, she learned how to build consistency into her business and overcame her fear of influencer marketing.
RESULTS
The framework she created while taking the course allowed her to hire a team to help her scale, and she's also landed two major contracts with national retailers.
Watch ANIT'S
testimonial

:
MEET
ANIT
In 2012, Anit started making vegan, organic skincare products for friends and family out of her apartment. But as friends told friends who told their friends, MS Skincare became a fully-fledged business. In 2015, she quit her day job and took on her business full time.
But she soon noticed that her growth had plateaued. Anit says that business was "okay" but the slumps were discouraging.
"I felt like the slumps were getting bigger and bigger."
She realized that, because she started her business on a whim, she'd never built in the essential framework that would help her grow smoothly.
As she was struggling to find new ways to scale her business, her friend recommended that she check out the Start & Scale course.
When she enrolled, Anit immediately felt as though she had a business mentor holding her hand through the intimidating process of expanding her business.
She learned how to automate certain aspects of her business and build in consistency which both enabled her to hire new staff and also reduce the slumps she'd seen previously.
"Laying the groundwork for systems is really important which most small business owners don't do, because once we get a taste of success it becomes, "Go! Go! Go! Go!"
The overwhelming task of landing influencers and big retail contracts felt less terrifying after the strategies provided by the course, and she built up an influencer network while landing two huge national retail distributors. She was even featured in the New York Times.
"I feel like just makes you brave to go out and try new things that you wouldn't have done otherwise."
Although she wishes she had taken the course before launching, Anit is grateful she found it when she did and now has the tools she needs to scale with confidence.
I feel like if I had started with it, I would not have gone down the slump, and I would have been able to grow and build mny confidence from day one.
Foundr Magazine. Learn from some of the greatest entrepreneurs of our generation.
JOIN START AND SCALE TODAY
Start and Scale Your Online Store is your step-by-step program to starting and running a profitable online store.
Taking you through Gretta's tried, tested and proven framework for ecommerce sales.
Enroll Now