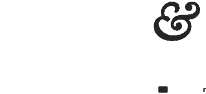 Success Story
Nisha Changela
Vurdan
Course: Start & Scale Your Online Store
After transforming her approach to marketing, Nisha multiplied her sales 9x from December 2017 to December 2018.
JOIN THE FREE
MASTERCLASS
ABOUT
NISHA
Nisha launched a vegan leather goods business in December 2017, but although sales initially poured in, less than a month after launch they'd already died down. She wanted to grow her business but didn't know how to gain traction online.
HOW SHE USED
START & SCALE
After discovering her problem rested squarely on the shoulders of her marketing plan, she revamped it following the Start & Scale method.
RESULTS
After her first influencer campaign, Nisha's business brought in $3,500 in sales in just three days, and she multiplied her December business 9x from 2017 to 2018.
Watch NISHA'S
testimonial

:
MEET
NISHA
In December 2017, Nisha launched her brand, Vurdan, selling vegan, eco-friendly faux leather pouches. She was thrilled to see about $1,000 in sales roll in, validating her business idea. But once January hit, business slowed, and she didn't know how to regain momentum.
Nisha says she dove into online courses promising her results, but although she poured money into them, she never saw a return on her investment.
But when she heard about Start & Scale, she thought this time it could be different, and she was especially excited by the opportunity to learn from Greta Van Riel.
After enrolling in the course, she decided that to get the most out of it, she should approach it as though she didn't yet have a business.
"I really wish that I had taken the course before actually doing anything, but I still wanted to validate what I'd done."
So she meticulously went through each course module, noting improvements she could make. But when she reached the module on marketing, she knew she'd pinpointed her problem.
After making her way through the lesson on influencer marketing, she launched her first influencer campaign which brought in $3,500 in just three days. And she didn't have to spend a dollar on advertising.
"The money I spent on the course I made back in one day!"
Since taking the course, Nisha has added two more products to her shop and hopes to add a third at the start of 2020.
In December 2018, Vurdan brought in over $9,000 in sales, 9x her sales from the December before. This year, she has set a December goal of $30,000, and she hopes to see the business continue to take off from there.
"Now I have the process, the formula, and the Facebook group is so helpful!"
Foundr Magazine. Learn from some of the greatest entrepreneurs of our generation.
JOIN START AND SCALE TODAY
Start and Scale Your Online Store is your step-by-step program to starting and running a profitable online store.
Taking you through Gretta's tried, tested and proven framework for ecommerce sales.
Enroll Now