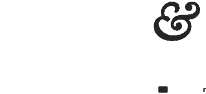 Success Story
Derek Golding
Breathealer
Course: Start & Scale Your Online Store
With no previous experience in online sales or marketing, 71-year-old Derek successfully launched his e-commerce store and recently received his second bulk order for his product.
JOIN THE FREE
MASTERCLASS
ABOUT
DEREK
With over 40 years in dentistry, Derek wanted to launch a revolutionary new oral care brand. He sold the products he had created from his office but wanted to break into the global market. He just didn't know where to start.
HOW HE USED
START & SCALE
Through the lessons on online marketing and with the encouraging feedback from the Facebook group, Derek identified his ideal client, set up his online store and built up a social media presence.
RESULTS
Since implementing what he has learned, Derek has celebrated his first online sale and a repeat order for a bulk shipment from a holistic dentist.
Watch DEREK'S
testimonial

:
MEET
DEREK
With over 40 years of dental experience, 71-year-old Derek has seen just about everything when it comes to teeth. But with alarming regularity, he saw wear and tear on teeth caused by toothbrushing, as well as mouth infections caused by overzealous pastes and mouthwashes.
He wanted to make a difference, so, while still working full-time as a dentist, he created a new kind of bamboo toothbrush that would train users to brush in a different, gentler way. But he knew that just selling a toothbrush would be a challenge, so he developed a probiotic, breath-freshening gel that is safe to swallow.
Although he sold the products from his office, he wanted to break into the global market but knew he needed help when it came to e-commerce and online marketing.
"Ideas are a dime a dozen. It's the implementation of the idea that really, really makes a difference."
So, he decided to give the Start & Scale course a try.
With the help of the course and the ever-encouraging Facebook group, Derek built his website, Breathealer, learned about launching and building an audience on Instagram and fine-tuned his ideal client. He began marketing his products to holistic dentists, and it is there he truly found his niche.
With a celebratory bottle of champagne waiting in the fridge for over a year, he launched his e-commerce site and awaited his first sale.
"I told my wife, 'When we get my first online sale from somebody that does not know me or does not know anybody that knows me, we're going to drink the champagne. So in April, we drank it."
Derek recently received his second bulk order from one of his holistic dentist customers, and he is currently in the process of sending samples to 1,000 dentists to continue expanding the business.
He highly encourages any retired person with even the tiniest glimmer of an idea to take the course and share their wisdom and experience with the world. He believes no one is ever too old to make a new beginning.
"I would highly recommend the course to anybody else… and also for the retired people, the over 65s. They have a world of knowledge and years of experience that should be shared with the world."

"I'm not even a shrimp, I'm a plankton in the world of oral care. But I'm starting."
Foundr Magazine. Learn from some of the greatest entrepreneurs of our generation.
JOIN START AND SCALE TODAY
Start and Scale Your Online Store is your step-by-step program to starting and running a profitable online store.
Taking you through Gretta's tried, tested and proven framework for ecommerce sales.
Enroll Now