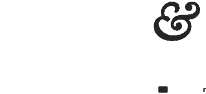 Success Story
Nadine Gyllhamn
ProHorse Saddlery
Course: Start & Scale Your Online Store
Guided by Start & Scale, Nadine implemented a new content marketing strategy for her e-commerce business, enabling her to bring in 10 times the monthly revenue and quit her day job.
JOIN THE FREE
MASTERCLASS
ABOUT
NADINE
Nadine's e-commerce store was struggling to make a profit. Every sale she made came through paid advertising, yet she was only making about $5,000 a month. She knew she needed a new strategy for her business, but didn't know where to begin.
HOW SHE USED
START & SCALE
By focusing on the lessons about online marketing, Nadine was able to cut paid advertising and dove instead into the world of content marketing, influencers and superior customer service.
RESULTS
Three months after taking the course, Nadine was able to quit her day job, and she now brings in $40,000-$50,0000 in sales each month.
Watch NADINE'S
testimonial

:
MEET
NADINE
Nadine worked a full-time office job, but she dreamed of leaving it behind for her true passion: horses.
She'd been riding horses her entire life, but she didn't necessarily envision herself mucking out stalls forever. So, she pursued the idea of launching an online saddlery of her own.
In 2017, Nadine launched her side hustle, ProHorse Saddlery, to slow traffic and struggling sales.
"When I started, I knew nothing about the e-commerce world."
Despite dedicating hours after work each day to learn more about running her own business, she couldn't find the information she needed to transform her business into a success. She was only bringing in about $5,000 a month, most of which came from paid advertising and was poured right back into ads.
So, in December of that year, after six months of struggle, she decided to give Start & Scale a try.
Nadine says that the course gave her a full overview of what an online business could look like and helped her to focus in on the things that would actually take her saddlery to the next level.
Following the detailed plan laid out in Start & Scale, she put an end to paid advertising and went all in on a new content marketing strategy for blogging and included Instagram and Youtube influencers.
"The course gave me more confidence and also showed me what kind of growth strategies work online right now."
Nadine says that she now has a grounded, stable plan for her business that keeps her from being blown around by ever-changing trends.
Just three months after enrolling in Start & Scale, Nadine was able to quit her full-time job and invest herself fully in the business she loves.
"Now we are doing $40k to $50k a month, and we don't even have to try."
Foundr Magazine. Learn from some of the greatest entrepreneurs of our generation.
JOIN START AND SCALE TODAY
Start and Scale Your Online Store is your step-by-step program to starting and running a profitable online store.
Taking you through Gretta's tried, tested and proven framework for ecommerce sales.
Enroll Now