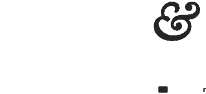 Success Story
Jodie & Shari
Bokashi Ninja
Course: Start & Scale Your Online Store
Two advertising and graphic design professionals launched a business selling an in-home composting system, bringing in over $800 on the very first day of business.
JOIN THE FREE
MASTERCLASS
ABOUT
JODIE AND SHARI
Jodie and Shari worked together in advertising and graphic design, but they found that after a decade and a half they were ready to embark on a different journey. They wanted to create a product of their own, but, because of the vast amount of conflicting information on the Internet, they didn't know where to begin.
HOW THEY USED
START & SCALE
Using Start & Scale, the duo were able to design and manufacture a large physical product, build up an engaged following and land on a brand voice that truly connected with their target audience.
RESULTS
On the first day of sales, Bokashi Ninja brought in over $800.
Watch Jodie & Shari's
testimonial

:
MEET
JODIE & SHARI
For 15 years, Jodie and Shari had worked together in the advertising and graphic design world. But as the first half of their second decade as a team drew to a close, they realized they wanted to stop creating branding materials for other people's products and advertise a brand of their own instead.
With a passion for sustainability, they dreamed up the idea for Bokashi Ninja, a composting system that allows the user to ferment all food waste down from the comfort of their own kitchen.
But when it came time to turn their dream into a reality, the overwhelming amount of information about launching a business on the Internet stopped them in their tracks. With the wildly conflicting information, who should they trust?
That's when Shari came across the Start & Scale course, and she knew she had finally found a source she could rely on.
Through the course, they learned the importance of defining their brand, refining their target audience and stepping outside their bubble to do in-depth market research. They also relied on the private Facebook group for feedback and guidance each step of the way.
"Even negative was great to hear for the little things that we could change."
They said they loved the step-by-step nature of the course which helped them to focus and build their business on a foundation that would last.
"When we got to the end and we were at launch, we knew we had ticked everything off and we were ready to go!"
Jodie and Shari prepared for launch through an email waitlist campaign, and once the website was live, 40% of them bought the product. On the first day alone, they saw over $800 in sales.
"And they were strangers! They weren't our friends!"
After only about a week in business, the pair say they are encouraged by the results and excited to continue using what they learned through Start & Scale to grow their business.
"Now we've got everything in place to just go out and sell our hearts out."
Foundr Magazine. Learn from some of the greatest entrepreneurs of our generation.
JOIN START AND SCALE TODAY
Start and Scale Your Online Store is your step-by-step program to starting and running a profitable online store.
Taking you through Gretta's tried, tested and proven framework for ecommerce sales.
Enroll Now