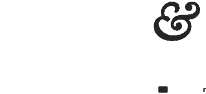 Success Story
Mayura Davda
MAYU
Course: Start & Scale Your Online Store
With the help of Start & Scale, Mayura successfully launched her global, luxury fish leather goods brand. Her work has even been featured on runways and in Harper's Bazaar India.
JOIN THE FREE
MASTERCLASS
ABOUT
MAYURA
Even though she had advanced degrees in entrepreneurship and management, when Mayura decided to create a global, luxury brand, she knew she'd need help.
HOW SHE USED
START & SCALE
Guided by the course and the advice shared in the Facebook group, Mayura created a cohesive brand persona that flowed through everything from her website to her product packaging.
RESULTS
Despite her initial doubts, Mayura built up an engaged social media following of more than 500 people in less than two months and successfully launched her luxury brand.
Watch MAYURA'S
testimonial

:
MEET
MAYURA
When she was young, Indian-born Mayura watched her father start and manage businesses of his own. She was inspired by his drive but also by the way he gave back to his community, and even as she studied to become a mechanical engineer, the idea that she could someday do the same had already begun to grow within her.
During summer programs, she learned about entrepreneurship and business, and after several years working in her field, she decided to attend grad school in America for entrepreneurship and management. She launched her very first business with a friend, but when graduation came, and they each returned to their home countries, it became too difficult to continue.
But Mayura wanted to start something new.
While in grad school, Mayura traveled the world, and when she saw faux snake-leather goods made from salmon skin in Iceland, the seeds of her next business idea were planted.
So Mayura decided to try her hand at designing luxury goods using the fish leather and launch her own luxury brand, MAYU. But the idea of launching a global brand was intimidating, and she knew she'd need help.
I started researching online for different avenues — different resources — that are available for people who could be sitting anywhere but are dreaming big and Foundr came up and Start & Scale came up.
And it immediately struck a chord.
It was an instant moment of, 'Yes, this is what I want to be a part of.'
After enrolling in the course, Mayura dove into the branding module where she learned how to personify her brand in such a way that it would appeal to her target demographic.
I feel like the whole branding piece of our business…got shaped by a lot of lessons that I took from the program.
She also turned to the Start & Scale Facebook group to help her make branding and social media decisions. In less than two months, Mayura had built up an engaged Instagram following of more than 500 people.
Her work has also been featured in fashion shows and in Harper's Bazaar India.
She says that everything from the design of her products to the packaging, her marketing materials to her website were shaped by what she learned in Start & Scale, and she is excited to continue building the luxury brand of her dreams.
Foundr Magazine. Learn from some of the greatest entrepreneurs of our generation.
JOIN START AND SCALE TODAY
Start and Scale Your Online Store is your step-by-step program to starting and running a profitable online store.
Taking you through Gretta's tried, tested and proven framework for ecommerce sales.
Enroll Now