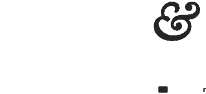 Success Story
Cassandra Lebaga
My Love Sanctuary
Course: Start & Scale Your Online Store
Cassandra launched her inspiration cushion business to $400 in sales and has since been able to leave her job and move into a studio space to pursue her passion.
JOIN THE FREE
MASTERCLASS
ABOUT
CASSANDRA
Cassandra knew she wanted to leave her job as a flight attendant and launch an e-commerce shop of her own, but with no business idea and no experience in launching a brand, she didn't know how to begin.
HOW SHE USED
START & SCALE
The course and the feedback offered in the Facebook group helped her to find an idea she loved, build a small but engaged audience and turn her cushion designs into a reality.
RESULTS
Cassandra's business launched to $400 in sales, and she has since moved into a studio space to pursue her passion full-time.
Watch Cassandra's
testimonial

:
MEET
CASSANDRA
Cassandra, a flight attendant, desperately wanted to launch a business of her own, but she had no business ideas and no experience running an e-commerce shop. So when she came across the Start & Scale course, she saw it as the lifeline she needed to move closer toward her dream.
Through the first lessons on finding an idea, Cassandra made a list of about 10 different ideas and using the supportive feedback she found in the Facebook group, she was able to settle on an idea she loved.
"Within the Facebook group, you're really able to grow and connect with other people. Everyone is so giving with their ideas, and it really helps you."
She decided to build My Love Sanctuary, a business through which she sells cushions with inspiring, uplifting messages on them.
Following the course step-by-step, Cassandra designed her products, built an Instagram following and email list and, in February, she officially launched her shop.
"From never having an e-commerce store and never doing anything online ever, ever, to having that just felt amazing, like, 'Wow, this can be done!' And I don't even think I've scratched the surface yet."
After launching to $400 in sales, and watching as more have rolled in, she left her job and moved into a new studio space where she plans to continue building her collection and host in-person events.
"I've got a lot more than what I paid for with the course, and it's just amazing. It's invaluable knowledge that I've got forever."
Foundr Magazine. Learn from some of the greatest entrepreneurs of our generation.
JOIN START AND SCALE TODAY
Start and Scale Your Online Store is your step-by-step program to starting and running a profitable online store.
Taking you through Gretta's tried, tested and proven framework for ecommerce sales.
Enroll Now