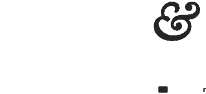 Success Story
Trelawny Dios
Trelawny Hō'listik
After a decade of dreaming about starting a business, Trelawny used Start & Scale to turn her dream into a reality and celebrated a $1,100 pre-launch.
ABOUT
TRELAWNY
Trelawny had spent a decade dreaming of launching her own business, but even after devouring course after course, she didn't know how to get started.
HOW SHE USED
START & SCALE
Through Start & Scale, she was given a vital framework for building up and launching her business and came away with the confidence to go from dreamer to founder.
RESULTS
Trelawny's dream has become a reality. She had a successful pre-launch that brought in $1,100 worth of sales, and she is officially launching her business next month.
Watch TRELAWNY'S
testimonial

:
MEET
TRELAWNY
Trelawny had always wanted to launch her own business.
"I have wanted to start my own business for, I would say, greater than a decade and just had these stutter-starts."
She'd even invested money in failed launches, but rather than becoming discouraged, she continued devouring knowledge and even considered getting a masters in business.
But after learning about the Start & Scale course in Foundr Magazine, she decided to give it a shot.
She says that the course gave her the framework she desperately needed to launch a viable business, and it led her step-by-step through the process from the idea of an indie skincare brand to the pre-launch of Trelawny Hō'listik in just nine months.
"I did a soft launch, and well before I was ready to go I had customers!"
Her pre-launch phase brought in $1,100, and she looks forward to where her business is going to take her next when she officially launched in August.
"My dream has come into physical form!"
"It's just a framework, it's a scaffolding, but you need it. And it blows me away that it's so cheap!
Foundr Magazine. Learn form some of the greatest entrepreneurs of our generation.
JOIN START AND SCALE TODAY
Start and Scale Your Online Store is your step-by-step program to starting and running a profitable online store.
Taking you through Gretta's tried, tested and proven framework for ecommerce sales.
Enroll Now