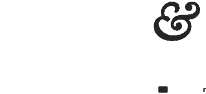 Success Story
Tash & Amanda
Hope Bottles
Through a soft launch for their new DIY essential oil product line, Amanda and Tash made over $700 in sales.
ABOUT
TASH & AMANDA
Tash & Amanda were a pair of wedding professionals who co-worked together but felt that their futures lay outside of the wedding industry. They each wanted to build a brand that truly meant something, but they didn't know where -- or how -- to begin.
HOW THEY USED
START & SCALE
Before Start & Scale, they had only the beginnings of an idea. By working through each module together, they were able to crystallize their product idea, build a brand design and settle on a manufacturing strategy.
RESULTS
They were able to build an email list of 40 people and a 250-person Instagram following to which they soft-launched their product while it was still in prototype, bringing in $700 in presales.
Watch Tash & Amanda's
testimonial

:
MEET TASH & AMANDA
Tash and Amanda were both solopreneurs in the wedding industry, and after an introduction from friends, they became fast co-working friends. But as they worked, they both slowly came to the conclusion that they weren't happy in their chosen careers. They each wanted to find something more.
So Amanda dove into the world of essential oils. After using them herself, she began selling them as a side business. When a friend showed Amanda a beautiful, essential oil based product that used the same oils Amanda sold, an idea began to form in her head.
"Through that conversation, I realized that part of the allure of that product was how beautiful it was."
Meanwhile, Tash had found her way to the Start & Scale course. She knew she wanted to start a new business of her own — one that filled her with a sense of purpose — and was hoping the first modules would help her to come up with the perfect idea.
When Amanda burst into her room with an idea for an essential oil based business, Tash invited her to check out Start & Scale, too.
Together, the pair worked their way through each module, solidifying Amanda's idea for a business that sold DIY essential oil products in gorgeous containers that looked like they'd just been pulled off a high-end shop shelf. She wanted to create something clients were proud to showcase in their homes.
But neither one of them had created a physical product before. So they relied on Start & Scale to walk them through the process.
They said they had to resist the temptation to "run before they could walk", and they forced themselves to stick to the course order. Through the modules, they created their first brand design, learned how to work with local suppliers and began testing the market.
Amanda says that she loved how the course reaffirmed what they, as seasoned business-people, already knew to be true while introducing them to new ideas and perspectives. She also says that the course helped them through the first stages of building their business while also preparing them for the future.
In October 2018, they had a prototype, 250 Instagram followers and a 40-strong email list, and they decided they were tired of waiting. Filled with excitement, they soft-launched their online store, Hope Bottles, to five sales, bringing in $700.
"The feedback started coming straight away, even from that small group of people, and it was really enthusiastic."
As they prepare for their second launch, they are grateful for the lessons Start & Scale taught them but especially for the community it brought into their lives.
"Not everyone's a unicorn straight out of the gates, and we felt good not only having that community and getting that kind of affirmation…but then seeing people who have taken those steps who are a little bit in front of us, going, 'Okay, it is achievable. They were in our shoes. It's all good. We will get there.'"
Foundr Magazine. Learn form some of the greatest entrepreneurs of our generation.
JOIN START AND SCALE TODAY
Start and Scale Your Online Store is your step-by-step program to starting and running a profitable online store.
Taking you through Gretta's tried, tested and proven framework for ecommerce sales.
Enroll Now