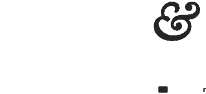 Success Story
PINAR PARRY
DELTA & CO.
Pinar had launched her store to little avail. When she discovered Start & Scale, she was able to 16x her revenue in a few short months.
ABOUT
PINAR
Pinar was an ecommerce store owner with a clear brand and product line who didn't know how to promote her business.
HOW SHE USED
START & SCALE
Pinar learned how to use influencer marketing, branding, and Facebook ads to promote her business and grow it 16x in just a few months.
RESULTS
In two months, her business generated A$29,342.72 worth of sales from 457 orders.
Watch PINAR'S
testimonial

:
Meet
Pinar
A year and a half ago, Pinar launched her first ecommerce store, Delta & Co, a jewelry company with a unique twist. Pinar is an experienced businesswoman, having founded a social network in the past.
While she dabbled across a different set of marketing channels, she was having a hard time making enough sales. Before the program, she was making less than A$2,000 per month, something that didn't let her cover her expenses.
Everything changed when she came across Start & Scale.
"After doing the course and Gretta's instructions on how to use influencer marketing, how to brand your product, how to use Facebook ads for retargeting, it all came together, and we had a dramatic, dramatic increase in sales over the last two months."
In just a few months, with the help of her husband, she grew her store up to A$29,342.72 in sales.
"The course consolidated all my learning, and I had a clearer picture as to what to do from thereon. It was really great for me, and at the stage you all is in, like I highly recommend the course, and Gretta's experience and knowledge is just invaluable."
JOIN START AND SCALE TODAY
Start and Scale Your Online Store is your step-by-step program to starting and running a profitable online store.
Taking you through Gretta's tried, tested and proven framework for ecommerce sales.
Enroll Now