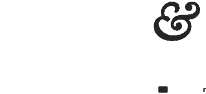 Success Story
Matt & Grace
TwentyForty Drops
After learning how to effectively market their business online through Start & Scale, Matt and Grace relaunched Matt's family business, with two sales in the first ten minutes.
ABOUT
MATT & GRACE
Matt's family launched an online shop selling a weight loss product, but when he moved to Australia and wanted to expand the store, he felt he didn't yet have the tools he needed to make it a success.
HOW THEY USED
START & SCALE
By diving into the lessons on online marketing, particularly on social media and through email, Matt and Grace built up an engaged following that looked forward to their launch day.
RESULTS
After only ten minutes post-launch, Matt and Grace had already received two orders, and have since brought in about $1000 a month with only about an hour's worth of work a week.
Watch Matt & Grace's
testimonial

:
MEET
MATT & GRACE
Before Matt moved from New Zealand to Australia, he was already a part of the family business: TwentyForty Drops. The e-commerce store sold weight loss products, and Matt was the mastermind behind the website.
But when he moved to Australia and wanted to expand the business with Grace's help, he felt unsure where to begin. He'd been through many webinars and e-courses in the past but felt like they hadn't adequately prepared him for what he wanted to do.
In most of the things I've done in the past they just give you too much information too soon, or there's no actionable steps.
So, when he and Grace stumbled across the free Start & Scale webinar in the summer of 2018, and Matt found that he was finally receiving the information he needed to succeed, they decided to invest in the full course.
It's easy to implement. It's not over the top and anyone can get started.
Using the course's modules on online marketing, they built up a 400-strong email list and Grace took on the task of forming an engaged community on Instagram. They also turned to the Facebook group to fine tune their website design, and they noticed an immediate bump in sales after implementing the feedback.
On January 1st, they launched the new and improved version of TwentyForty Drops, and within the first ten minutes the business was live, they received two orders. They've brought in nearly $6,500 in their first 8 months, and are excited to return to the course to begin the process of scaling the business.
To be able to put in like an hour's worth of work a week and to get $900 at the end of the month, we are pretty stoked, to be honest.
JOIN START AND SCALE TODAY
Start and Scale Your Online Store is your step-by-step program to starting and running a profitable online store.
Taking you through Gretta's tried, tested and proven framework for ecommerce sales.
Enroll Now