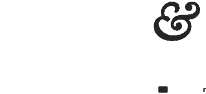 Success Story
LUCAS SPINELLA
CANDIDI
Lucas is a side-hustler with two full-time jobs who launched a profitable ecommerce store with the help of Start & Scale. Within 6 months, he's generating up to A$1,477.08 worth of sales per day.
ABOUT
LUCAS
A first-time entrepreneur who decided to launch his innovative selfie stick store while working two exhausting full-time jobs.
HOW HE USED
START & SCALE
Lucas learned everything that it took him to launch his store and transform it into a profitable business.
RESULTS
Lucas has generated A$1,477.08 worth of sales per day since he launched his store.
Meet Lucas
Lucas is among the rare entrepreneurs who are able to launch a successful business while working more hours than most people would deem sane. Yet, with determination, he was able to take Candidi from a mere idea into a real business.
While he takes his business as a side-job, he's still succeeding at generating consistent sales which have gotten up to A$1,477.08 per day.
His experience has been incredible so far:
"I've started a business a few months ago. I have never started a business before, never studied it, never had any experience in the field, and have been implementing everything that Gretta and the team have been teaching and then slowly, slowly growing it to the point where I'm getting consistent sales."
Foundr Magazine. Learn form some of the greatest entrepreneurs of our generation.
JOIN START AND SCALE TODAY
Start and Scale Your Online Store is your step-by-step program to starting and running a profitable online store.
Taking you through Gretta's tried, tested and proven framework for ecommerce sales.
Enroll Now