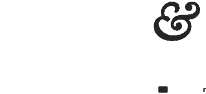 Success Story
Jason van Dyk
God's Fingerprints
Course: Start & Scale Your Online Store
Two graphic designers who wanted to live their dream of creating and selling art full-time were able to grow their art business from selling just 100 prints a month to nearly 1,500.
JOIN THE FREE
MASTERCLASS
ABOUT
JASON VAN DYK
Jason and his wife fell backward into launching a business selling art prints inspired by the Bible. While the business was doing alright, they wanted to have the freedom to go full-time, and Jason knew that to achieve their goal, they still had a lot to learn.
HOW HE USED
START & SCALE
Through the course modules on marketing, Jason learned how to effectively advertise the brand online, send engaging email sequences and nurture meaningful client relationships.
RESULTS
After implementing what they'd learned, God's Fingerprints went from selling 100 prints a month to nearly 1,500, enabling both Jason and his wife to go full-time with the business.
Watch JASON'S
testimonial

:
MEET JASON
Jason and his wife worked as graphic designers, but their true passion lay in creating art and sharing their faith.
They started their business, God's Fingerprints, almost by accident. Jason's wife began creating art inspired by the Bible, and they started selling prints to family and friends. But as interest grew, they decided to do the business thing for real.
While the business was doing well, growth was slow, and Jason felt they needed to find a way to boost the business, especially as he wanted to dive into it full-time.
I was looking for something like Start & Scale, something that was going to clearly help me to understand how to effectively run an e-commerce store because I had tons of questions. The Internet has a lot of answers, but the quality of those answers changes quite a bit.
So when he stumbled across the Start & Scale course in July 2018, he took the plunge.
Throughout the summer, he worked his way through the course modules and found it to be the practical, step-by-step resource he had craved. He found the nitty-gritty details on marketing, building email marketing campaigns and nurturing client relationships to be the most impactful.
He also loved the Facebook community where he gathered advice and celebrated their wins.
To be able to encourage them and receive encouragement is, I think, so important for any challenging task, and launching an e-commerce store is pretty challenging.
By the end of 2018, their sales had increased to the point that Jason could invest himself in the business full-time, and just a few months later, his wife was able to do the same. He says that, for him, the fact that his wife is now free to live her dream of creating art full-time is their biggest win.
One year ago, Jason says they sold about 100 prints a month. Today, they sell nearly 1,500.
Now we're both able to do this full time and focus on the things that we love.
Foundr Magazine. Learn from some of the greatest entrepreneurs of our generation.
JOIN START AND SCALE TODAY
Start and Scale Your Online Store is your step-by-step program to starting and running a profitable online store.
Taking you through Gretta's tried, tested and proven framework for ecommerce sales.
Enroll Now